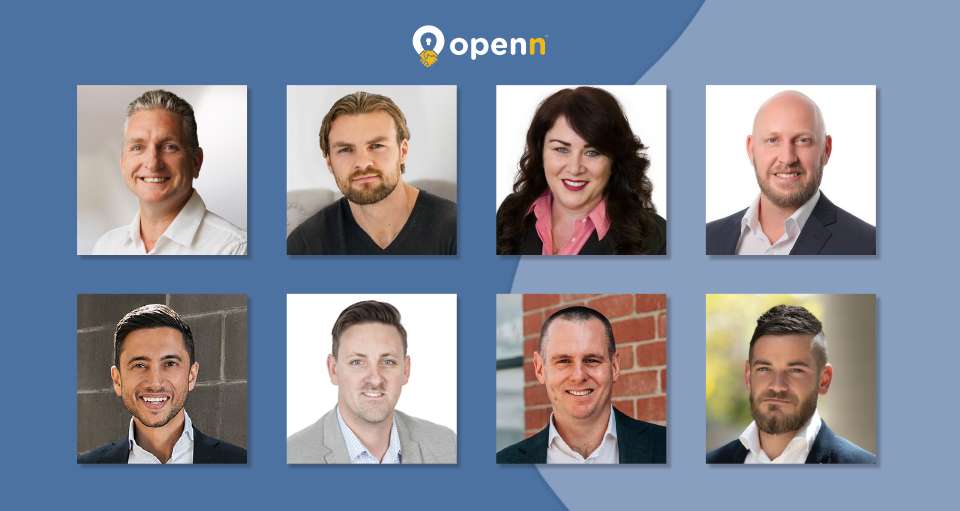 If you've set yourself some big goals for the new year, now is the time to think about the changes you can implement to optimise and grow your real estate business.
So, we've done the hard work for you and pulled together 10 real estate sales tips you can put into practice to make 2023 your best year yet:
1. Never stop experimenting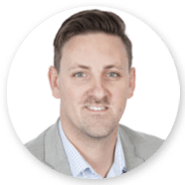 "There's always anxiety associated with running out of listings. I feel that too. Often, I'll lay in bed at night asking myself questions like... "What can I do differently? Where can I create an edge? How can I stand out on my social media?" My advice is just to keep working hard and be creative.
"If you knock on doors and you keep getting those doors slammed in your face because you're using the same opener every time, then maybe you should change the wording. Try an alternate avenue of prospecting until you find 4 to 5 aspects that work for you. I'm still learning and often ask myself if I'm wasting time on tasks. Real estate is a progressive industry." – Matt Hughes, Ross & Galloway Property
2. Leverage social media as an education tool
"When I started in real estate 25 years ago I did a lot of training with Peter Gilchrist and the thing that always stuck in my head was, 'You've got to be their agent, before they need their agent'. So that's what social media is to me. I also use it as an education tool.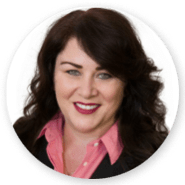 "At the moment I'm spending a lot of time on social media, doing short reels on Insta and Facebook, explaining what Openn is, how simple it is and the benefits for buyers and sellers. I'm now very lucky where my clients will come to me saying, 'I want that online auction thing you do'" – Roslyn Ierace, Elders Real Estate Bunbury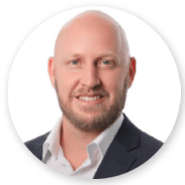 3. Prospect smarter, not harder
"I have not done a letter box drop in years. I don't see the point of folding paper and putting something in someone's letter box next to the pizza delivery menu. People don't read them. It will take agents three hours to walk around and put leaflets in someone's letter box, just for them to throw those leaflets out. I just think there are better, dollar productive things to be doing in prospecting, other than walking around letter boxes.
"The biggest thing I want to find is homeowners. If I get 10 people through an open for inspection and I get 5 homeowners, then I'll send them information about their house and what's selling in their area – like an auto-generated report. And every three months, they get the same auto-generated report that keeps them updated. We send out SMSs to people that live on the same street as a property we've listed, just to let them know that the house is on the market. We do it in the same neighborhood within 250 meters. That gets rid of letter box drops." – Ben Ridley, First National Collie & Tierney
4. Retire spray and pray marketing tactics

"I was targeting 20,000 homes and it wasn't working for 12 years. That's how long it took me to figure it out. So I would say, "Well, rather than 20,000, I'm going to look for a 2,000 property patch." I think that's probably the max of what I could service. And I would then be very consistent with the communication.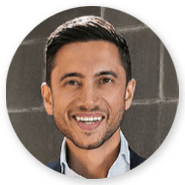 Having a more narrow focus, I think, was a big thing for me that has changed my career. If I could have my time again, I would've done that from the beginning and really invested more in market reports, in better quality content that's relevant to the audience that has a sort of a humble tone, but it's intelligent information that the homeowner will engage with.
That would be my process and formula if I started again. And I think you can replicate that, you can scale that. I think I could build market share a lot quicker than my previous experience of spray and pray, which was the old style of trying to get something." – Alex Jordan, McGrath Paddington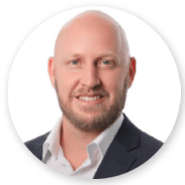 5. Show, don't tell
"I'll play a video of an Openn final bidding stage to owners and show them what's happening, and it gets their heart rate up. I think they get excited by that prospect of buyers fighting to the death for something.
Agents can talk a lot and I'm probably guilty of that as well, but sellers just want to see what happens. You can tell them 100 different ways what happens, but you're better off just shutting up and letting them watch a final bidding stage take care of itself. That's the proof in the pudding right there. They just want to see the product." – Ben Ridley, First National Collie & Tierney
6. Don't let comparison kill fulfilment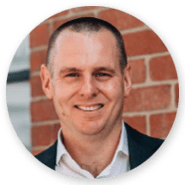 "18 months into real estate and everyone wants to be the number one agent wherever they are. And look, some of them have done it and they're the freaks out there. I think that it takes persistence, hard work and time in the game.
At the end of the day, you can't win this game in real estate. There's actually no winning because it doesn't end. It just keeps going. That's one of my frustrations in real estate, is that we all beat our chest and say, "I'm the best at this, and I'm that." What are you the best at? What are you comparing yourself to? Just focus on your lane and whatever success means to you, let's stop looking outside of our lane and just focus on what works for us." – Will Ainsworth, Gartland Property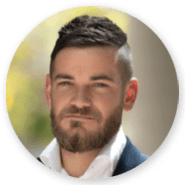 7. Frequency builds trust
"Most clients will get 4-5 contact points from us before we've actually met them. I believe you've just got to build something to leverage and the appraisal process is that for us.
Because when it comes to 'Why are you more expensive' or 'how are you going to get us more', it's like: 'Well think about how many times you've already heard from us, think about our process?'. That's duplicated across our entire operation and so when we take them through Openn and what we do there, it just makes sense because the trust is already there." – Jordan James, Realmark Karratha
8. Be yourself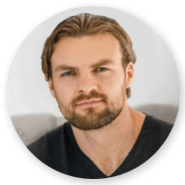 "Get gold nuggets from everyone and form your own persona. The way I'm talking to you, and the way I talk to my mates, is the way I talk to my clients. I'm me 100% of the time. Look at my hair, I've got a beard, I wear t-shirts. You know what I mean? I am me. But whether it is a three-piece suit or whether you look like this, just do you – because no-one can do it better." – Eoghan Murphy, Kollosche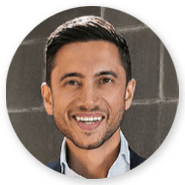 9. Keep building resilience
"You're going to get no's in this industry. That doesn't mean you go back with ego or aggression or anything like that. You go back with humility. You go back with respect and politeness. A lot of us, when we get a no, whether it's a call we make and we get rejected, we end it there. We're like, 'Okay, that didn't work.' But that's not the case.
Sometimes, it's a journey of no's before you get to a yes. If you get a "no" and you give up, then you probably haven't really explored the possibility.

"Some of my best clients, the strongest relationships that I've formed into friendships, have come from a series of no's before the yes. So, if I had given up after the second or third no, then I would never have that relationship. And some of these clients, I've sold $15, $20 million in real estate for them in the last 10, 15 years." – Alex Jordan, McGrath Paddington
10. Test new real estate software and technology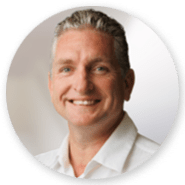 Agents are bombarded constantly with information on 'the next big thing' in real estate. While it can be overwhelming, it's important to have a proactive approach and a willingness to continuously learn and adapt.
As digital property transactions become more entrenched in the fabric of the real estate industry, those who master these processes will undoubtedly cement themselves as the agent of choice in their market.
Simon Watts of Real Estate Central put it best recently:
"Times are changing, and the world is getting more and more digital. We need to take a hold of these new processes to avoid being left behind."
____________

Liked this? Download our extended version - "23 Real Estate Sales Tips for 2022: Advice from Around Australia":