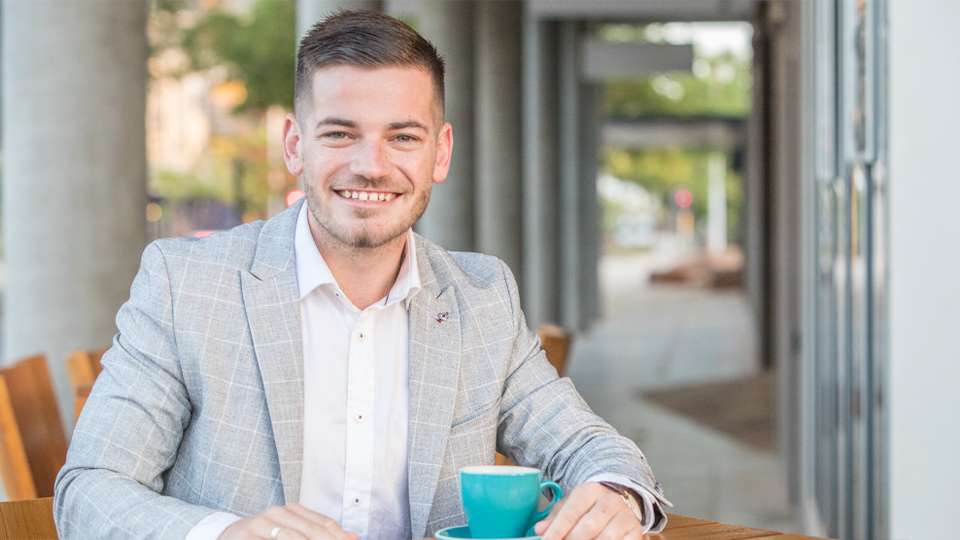 Realmark Karratha Director Jordan James has embraced digital selling technology, and the results speak for themselves.
An early adopter of Openn's digital sales platform, Mr James was an auction agent before he purchased the Realmark Karratha business several years ago; however, he soon found that managing an agency with minimal support staff just didn't leave him with the time to also run full-scale auction campaigns.
"I had used Openn for a couple of properties in Geraldton before moving up to Karratha, so originally I thought I'd just use it for a couple of months until I had more time to go back to traditional auctions," said Mr James.
"But I soon became really known for it up here, and would have sellers calling the agency, asking if I could do 'the online auction thing' for them. Now I would never go back to traditional auctions."
With the 63 properties listed by Mr. James being on the market for an average of just 13 days, it's little wonder that the Realmark Karratha Director cleaned up in the Openn 2021 Excellence Awards, held virtually on the 5th of August 2021.
While Realmark Karratha picked up Agency of the Year - WA, Mr James was named Agent of the Year - WA. As one of Openn's most prolific agents, and with a clearance rate on the platform of 85.7 per cent, he also won the national title of Most Openn Properties Listed.
"[Winning the three awards] was a bit of a surprise," said Mr James, "but it's been a good year."
Having sold over $21.5 million dollars worth of property via Openn in the 2020/2021 financial year, "a good year" is a humble understatement.
Asked about what helped convince him to try Openn all those years ago, Mr James is quick to answer.
"Coming from an auction background, I was drawn to the competitive aspect of it, but I also liked that it was so transparent. Being able to build trust with both my vendors and my buyers is really important to me, and I could see that Openn was going to help me achieve that."
In a market where every dollar matters for both sellers and buyers, using a process that gives both parties confidence in the final sales result is imperative, says Mr James.
"What I like about Openn is that our buyers know that they're not being taken advantage of, so even if they miss out, it's on their terms. Then, with our sellers, they know that you've achieved the absolute best price you possibly could for them. It benefits both parties to be able to trust you."
Building trust is something Mr James does well, and he's leveraged the features Openn's platform provides to agents to strengthen it further. Using bidding timelines from previous negotiations, in particular, has been an effective strategy.
"When we have a prospective seller come to us, being able to bring out the last 5 bidding timelines of similar properties to actually show the story of how they were sold helps the seller to really connect with and trust the process."
Mr James also says that agents can leverage Openn's technology - which allows you to run a final bidding stage from anywhere with an internet connection — to suit their own lifestyle.
"From a personal perspective, I've probably sold 15 to 20 properties from Dome Geraldton, where I've been visiting family. Using Openn has allowed me to create a bit more of a work-life balance, knowing I can still run a final bidding stage from afar."
Looking to the future, Mr James predicts that real estate agents are going to need to embrace transparency and digital technologies to remain competitive in the market.
"We're in a world now where people need to see that you are honest and have integrity before they're comfortable doing business with you, both from a buying and selling perspective," said Mr James.
"So to have longevity in real estate, over 5, 10, 15, 20 years, I think agents are going to need to start offering a high degree of transparency around the way things are being done and adopting more tech-based selling solutions."
"If you don't, you'll be losing out to agents that have evolved to embrace it."
To learn more about how Openn can benefit your business, book in for a free demo or see how it works here.