The online tool for managing tender sales with more efficiency
Openn Tender lets you accept offers digitally by a set deadline

Keep offers discrete

Sell by fixed timeframe

Less paperwork
JOIN THE AGENCIES USING OPENN:
What is Openn Tender?
Openn Tender is a discrete online sale process, where offers are submitted digitally by a set deadline for the agent and seller to review.
Basic transparency – no offer prices shown
Offers must be submitted before deadline date
No paperwork until a winner is selected
Select a lower price with better terms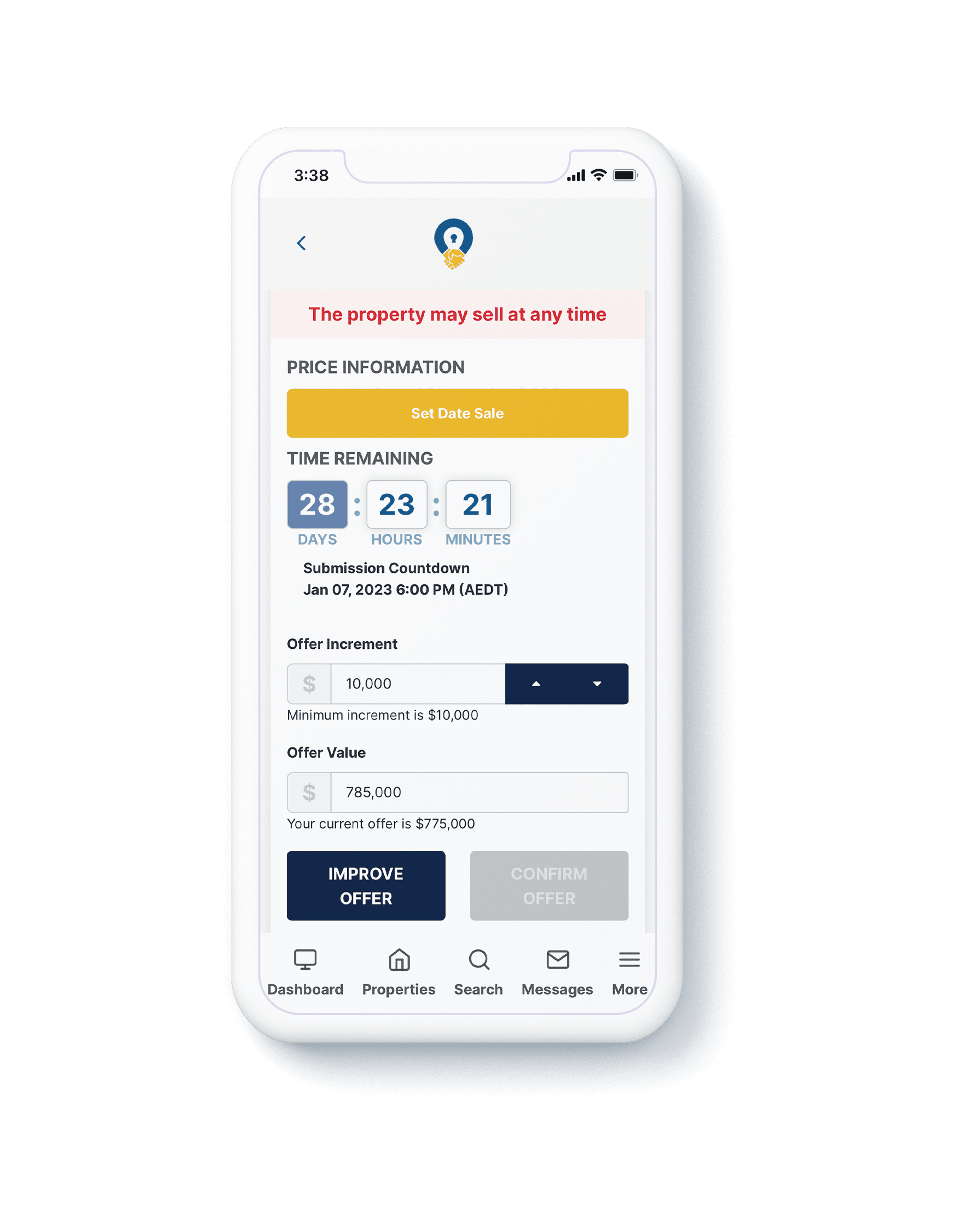 Take your next tender sale digital
Receive offers digitally by a set deadline, reduce time spent overseeing multiple channels and ensure a seamless experience for your buyers with Openn Tender.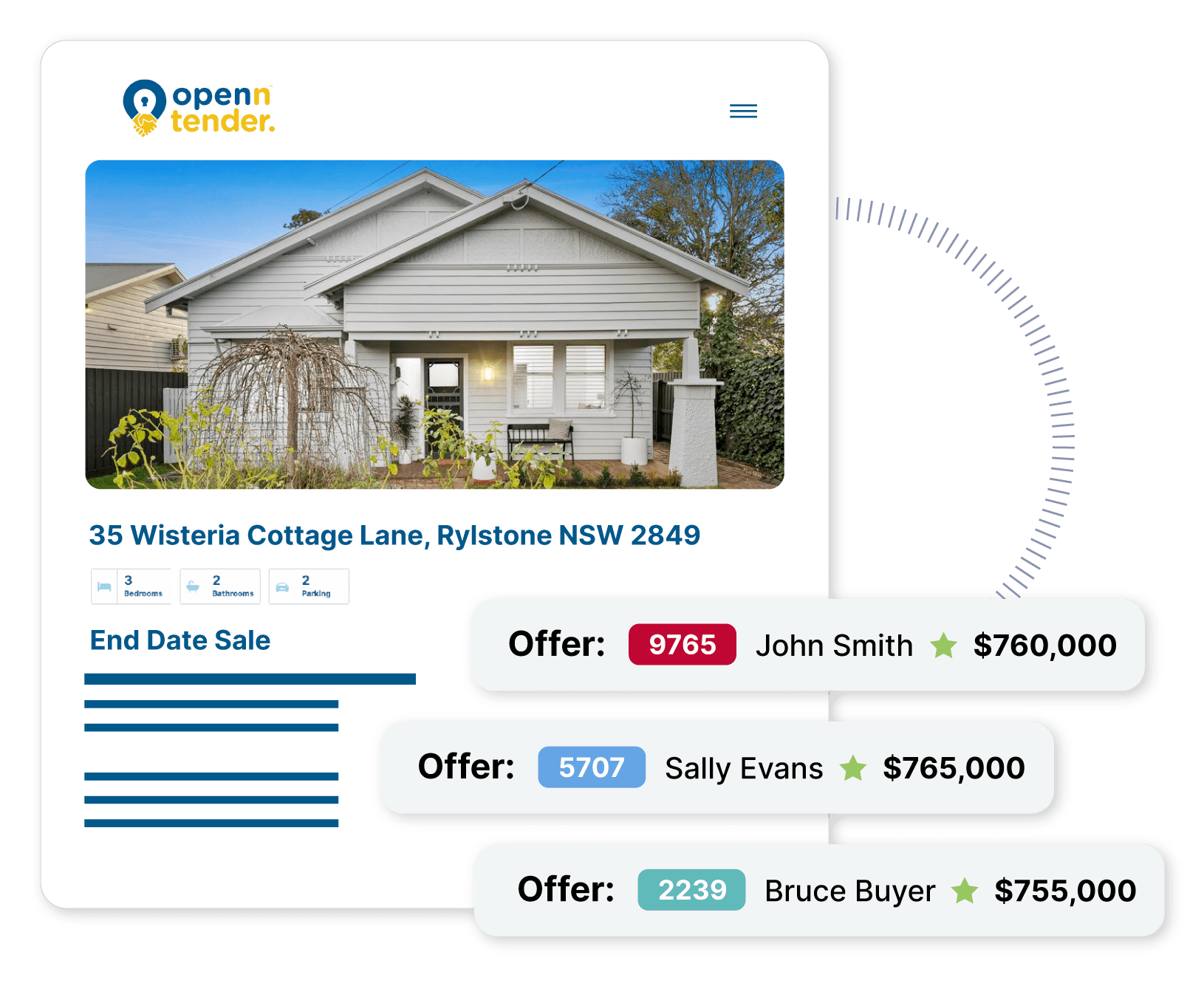 All your tender offers, in one place
Avoid monitoring multiple channels by giving buyers a centralised place to submit their offer before your sellers' deadline.
Keep offers discrete
Buyers can see how many others are competing, but not their offer prices or ranking. Perfect for sellers who want complete privacy in their sale.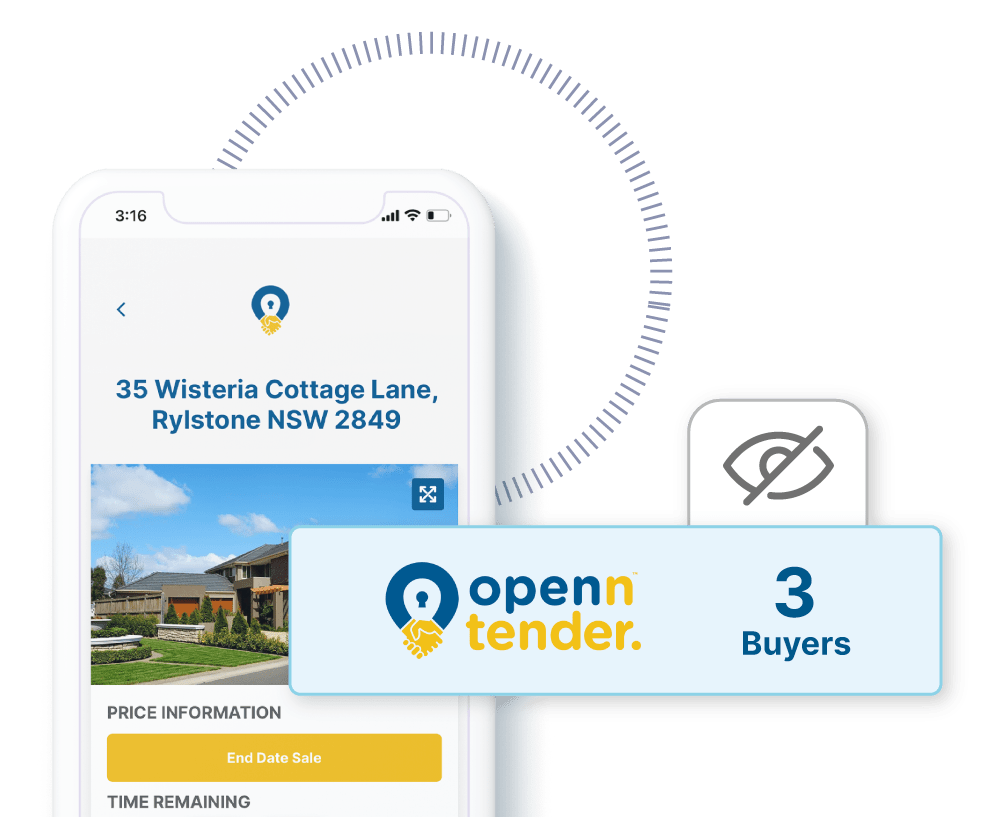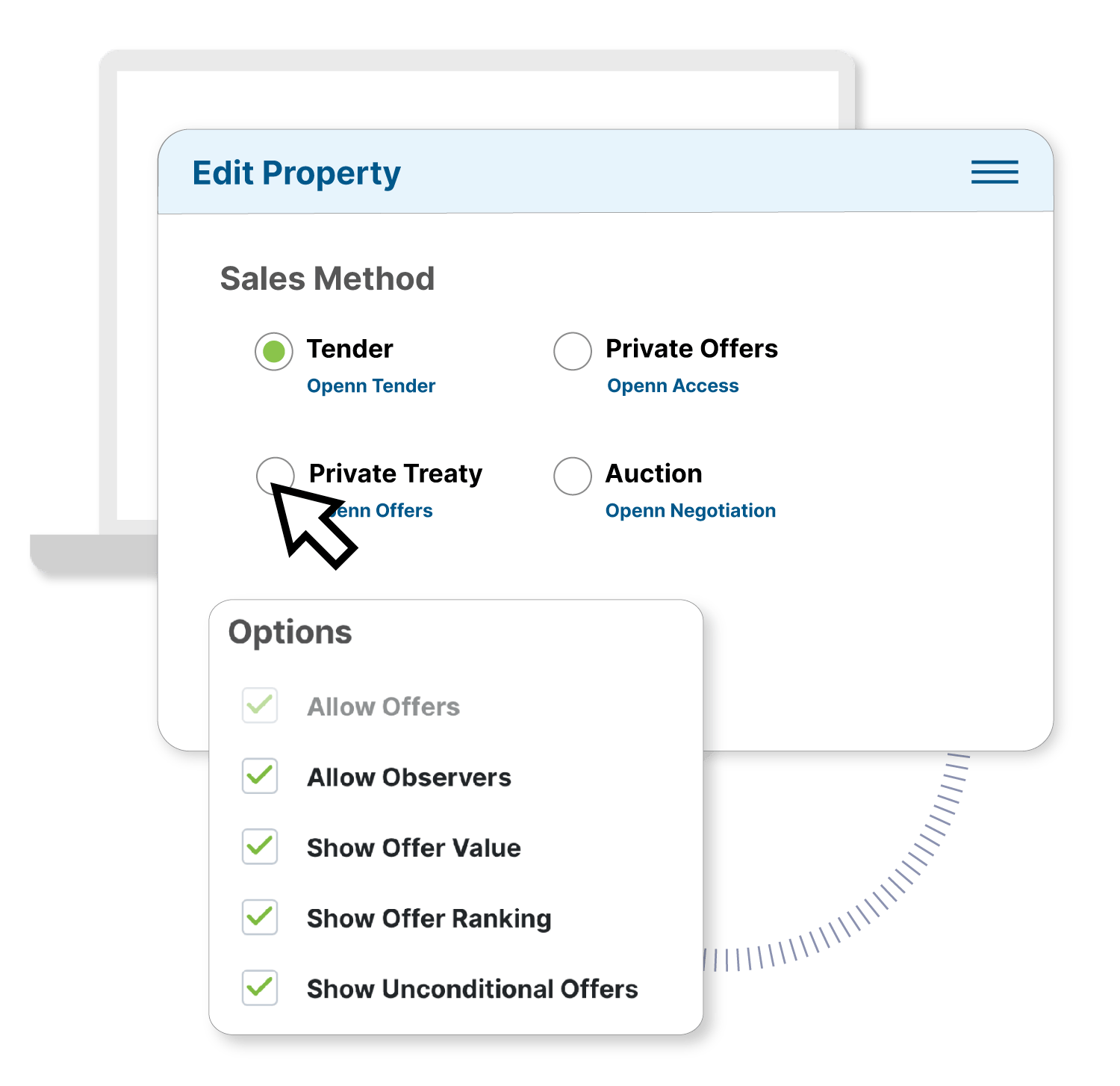 Easily pivot strategies
Receive multiple offers close in price? Easily convert the buyers into a more transparent and competitive environment.
Why agents love Openn
We have had vendors almost collapse in the office in disbelief of the result that had been achieved.
Mark Gunther
FIRST NATIONAL MARK GUNTHER
Best piece of tech in the industry. Openn has made selling homes much more enjoyable and transparent. Makes it fair for buyers and sellers. This is the way all properties should be sold.
Vasco Horta
NEST REALTY
This has given us a point of difference in our area. We are selling more than expected and our clients are over the moon!
Nik & Nikki Varga
VIVID PROPERTY PERTH
Explore more powerful Openn products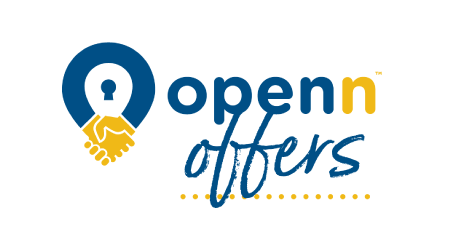 Online Private Treaty
For agents who want flexibility and control in private treaty sales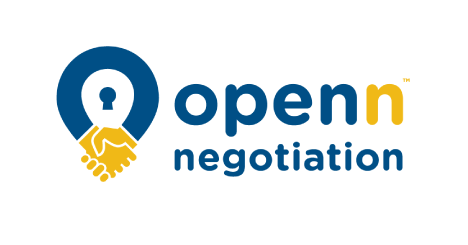 Online Auction
For agents who want full transparency and open competition
Try an Openn Subscription today
Unlock more value from Openn's digital offer management and sales tools with our NEW monthly subscription packages.