Turn a winning offer into a digital contract at the click of a button
Finalising a property sale is easier and faster with Openn's automated contracts.

Easily add and position fields

Re-usable contract templates

Seamless data transfer to contract

Send for electronic signing
Sell to the best buyer – faster
When buyers submit offers digitally through Openn, you capture:
Full legal names
Current contact information
Initial offer value (which can be easily increased later)
Any preferred terms and conditions
Deposit details
It means Openn's does the heavy lifting when it comes to finalising the deal – no more double data entry.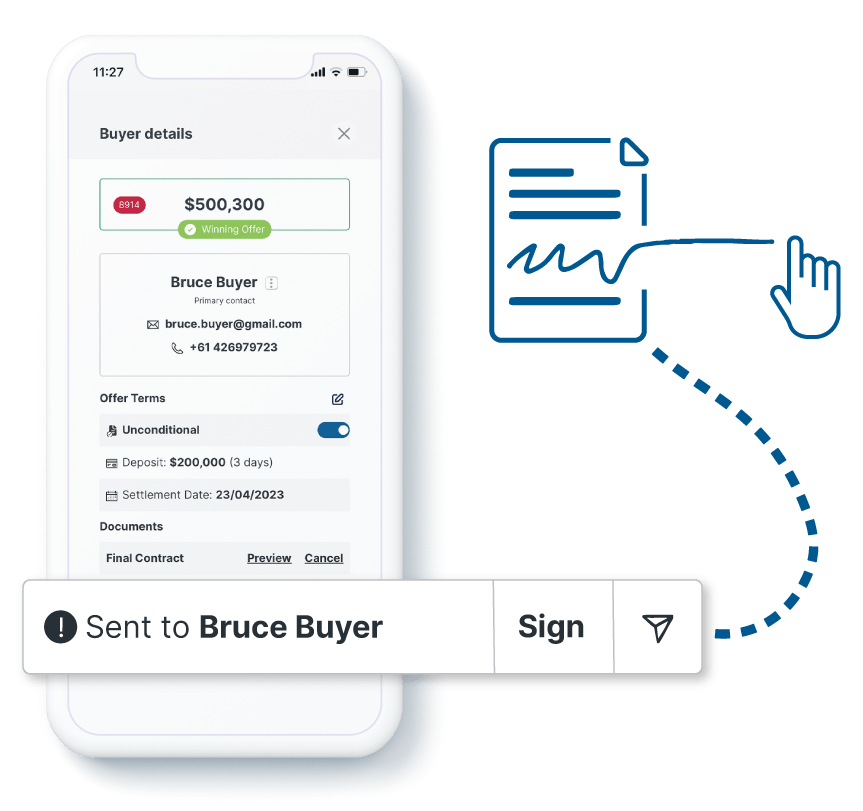 Why you'll love it...

No more double-data entry
Pre-collected buyer information and the winning price is seamlessly transferred to the final contract at the click of a button.

Save contract templates
Say goodbye to setting up a contract of sale every time you list a property. Build it once in Openn then use it again and again.

Retain position of saved fields
Saving fields allows you to easily swap out the contract document – without needing to add and reposition the fields again.

Accelerate deals
With less time spent preparing paperwork and chasing up buyers, you can close deals faster and grow your business.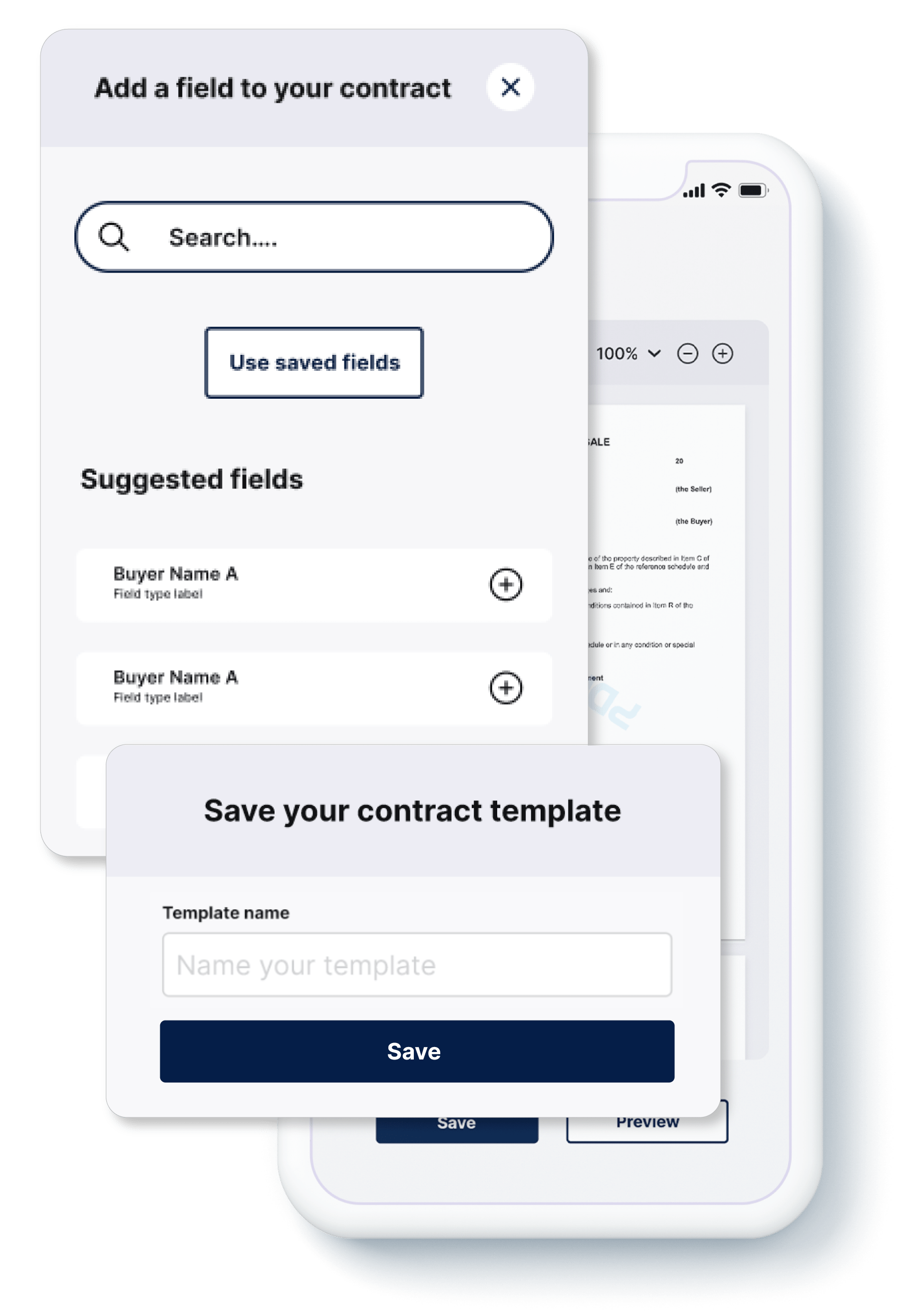 How it works
1. Build contract template
Upload contract document and input desired fields. Only do this once - re-use templates again and again
2. Capture offers digitally
Buyers submit offers for your approval – includes contact details, deposit, terms, and initial price
3. Award Winner
Pre-collected buyer information is transferred to the final contract at the click of a button
SCROLL TO THE LEFT TO VIEW MORE
See how we can help you with:

Vendor Lead Generation
Invite vendors to watch you sell online via our Observer tool.

Attracting More buyers
Leverage digital convenience and transparency to create a buyer frenzy.

Selling Stale Listings
Re-energise a campaign with a fresh strategy (that isn't a price reduction).