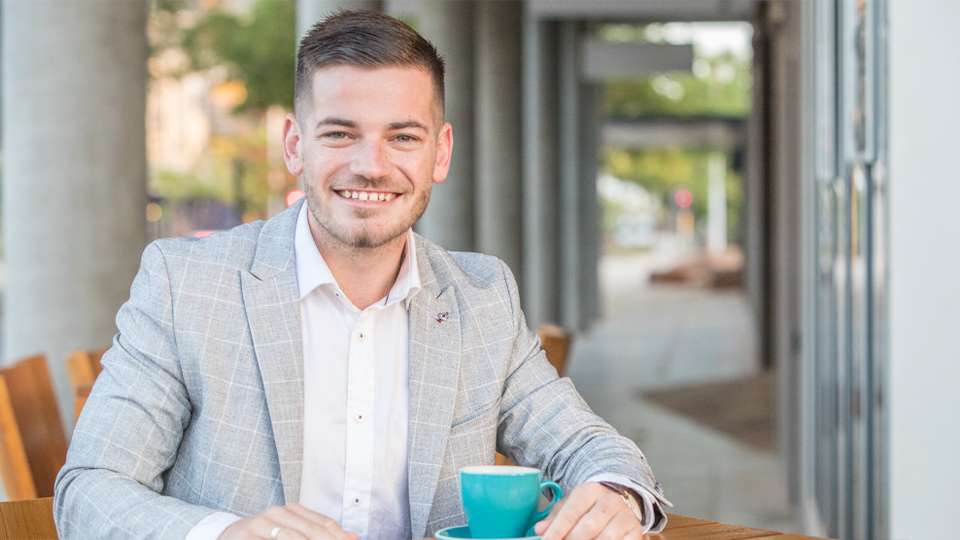 The 'online auction guy' – that's what buyers and sellers in the Pilbara region are calling Realmark Karratha agent Jordan James.
Jordan has been using Openn to carve out a unique point of difference in his market.
"At a listing appointment, the seller will now often ask me, 'You do a lot of Openn Negotiations. Can you tell me about that?' Then I pull out our last 60 transactions and 40 of them are Openn Negotiations. So, it's effortless from there," he said.
Since discovering Openn in September 2018, he's grown to become one of the platform's most prolific users, selling $13,602,000 in property, qualifying over 280 buyers and maintaining an average of 19 days on market.
Most recently, he claimed second place in Openn's quarterly report for Highest Number of Listings, just behind Ray White Dalkeith Claremont's Vivien Yap.
"It's been a humbling experience if I'm being honest. Our success comes from the fact that we just 'outcare' everyone around us. We genuinely want buyers and sellers to have an amazing experience when they deal with us," he said.
Jordan recalls a recent example where he offered a lifeline to a couple whose sales campaign had grinded to a halt due to COVID-19.
"Another agent had previously listed it for auction. They were a week out from their auction date when COVID restrictions happened and they had to pull the pin on it," he said.
"The agent didn't really have a backup plan. The sellers approached us and we told them that if COVID comes back tomorrow, we won't have that problem because Openn Negotiation is all online.
"We ended up achieving $40,000 over what their best offer was previously."
The Openn platform offers buyers and sellers complete transparency throughout the sales process, which Jordan says helps builds trust between all parties.
"Buyers like it because they miss out on their own terms. They don't miss out on a property because we couldn't tell them the other offer, like what happens in private treaty sales," he said.
"By being transparent, it means we end up getting a better result for our sellers because the buyers trust us."
Jordan has scaled up his business significantly since adopting Openn, spending less time 'haggling' with buyers about price and more time helping them purchase the home.
"We might be running 2 to 3 campaigns alongside each other in the same area," he said. "If one property is outperforming the other, we can bring the final bidding stage forward and sell it. Then the underbidders from that can be directed to the next property."
When it comes to his sellers, demonstrating the value he brings to the sale has never been easier.
"We invite our sellers to watch the final bidding stage and hear everything that goes on. It makes it easier for them to see that we've pushed buyers as far as we can. They've been involved in every step of the way and they never feel left in the dark.
"You don't need to run every sale as an Openn Negotiation, but you're crazy if don't have it in your repertoire. You want to be able to show sellers that you're a diverse agent and can do it all," he said.
To learn more about Openn, or to book into an agent training session, visit here.