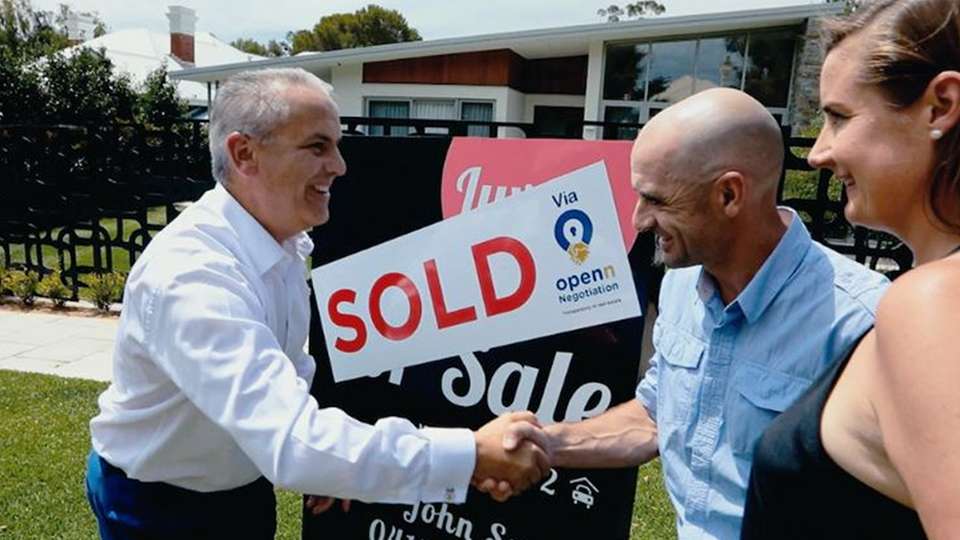 It's an exciting time at the moment for Openn, with our platform rolling out across Australia.
There's been some encouraging feedback rently, such as:
"An online tool that has been touted as the biggest shake-up of the real estate industry this century." – The West Australian.
So, with interest growing from real estate agents, buyers and sellers alike, we thought we'd take this opportunity to explain more about what Openn offers everyone in the property market.
A revolutionary idea
Openn is the creation of a team of experienced real estate agents who noticed flaws and limitations in the way property was being bought and sold in Australia.
With a collective industry experience of more than 50 years, they gained valuable insight from the industry and clients. They found there were many shortcomings with the mainstream methods of auctions and particularly private treaty, which tends to leave buyers in the dark. They also found other serious issues such as under quoting, suspicious bids, undue pressure, and Dutch auctioning just to name a few. These issues were affecting trust in our profession.
The outcome has not been positive for the industry, with a bit of a rift developing over the years between agents, buyers and sellers. This is why the founders decided things needed to change, and it began with one theme: transparency and openness.
The Openn mechanism
Created with the intention of a fairer method in mind, Openn Negotiation is an online bidding platform which allows both buyers and sellers to see bids as they occur.
But this is not simply an online auction. It's a completely new way to buy and sell altogether, taking the best features of auctions and private treaty to create a more transparent scenario that is better for agents, buyers and sellers.
Open takes pre-contracted buyers through a completely transparent sales process, allowing them to view competing bids in real-time.
Openn co-developer, Mint Real Estate Director Peter Clements said: "A house is the biggest purchase most people will make in their lives, but many are daunted and lack trust in the sales process. This App will bring back people's comfort, as buyers know they are paying market value and can see what others are offering in real-time."
Peter was recently awarded the Australian Residential Agent of 2018 by Real Estate Institute Australia, and he attributes it to the use of Openn.
Through the way Openn works and the high level of transparency it offers, Openn has really brought agents, buyers and sellers together.
How does it help agents?
Over 500 agents have already signed up to be trained to use the new sales process.
Unlike other digital real estate programs, Openn involves agents rather than eliminating them, empowering them to offer more value and confidence to their clients.
How does it help sellers?
Openn allows sellers to know upfront that they have committed, interested buyers, and can personally watch the bidding process play out in real-time in front of their eyes.
How does it help buyers?
For buyers, it eliminates guesswork by letting them know exactly what bids are being made, giving them the power to make clear decisions on price.
Want to know more about Openn?
Openn is a new and proven online property purchasing platform designed to be transparent and fair for buyers, sellers and agents. Managed by professional real estate agents, it allows 'qualified buyers' to openly negotiate on price with the advantage of knowing exactly how many real competing buyers there are.
This ground-breaking technology makes the process exciting, enjoyable and rewarding for all parties - and it doesn't leave anyone frustrated or in the dark.
To find out more, visit our website at www.openn.com.au, or sign up to Openn to become an observer to see the process for yourself.