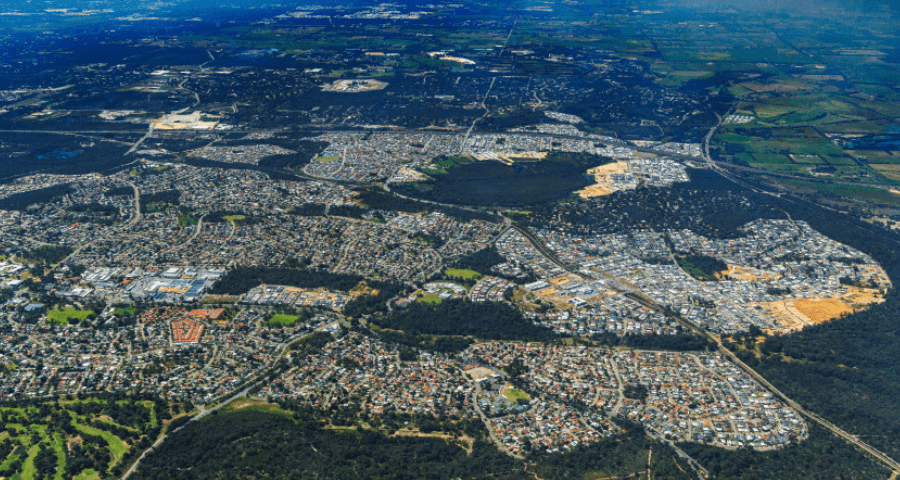 New research conducted by online property sales platform, Openn, has revealed the top 20 suburbs across Australia experiencing significant declines in listing numbers since January.
The top 20 suburbs with the highest average decrease in listings are distributed among the states as follows: Queensland (QLD) - 8 suburbs, New South Wales (NSW) - 7 suburbs, Western Australia (WA) - 3 suburbs, Victoria (VIC) - 1 suburb, and Australian Capital Territory (ACT) - 1 suburb. Queensland and New South Wales are the states with the highest representation in the top 20, with 8 and 7 suburbs, respectively.
Rankings were established based on the highest average monthly percentage decline in listings between January and February, followed by February and March 2023.
Openn's Managing Director, Peter Gibbons, emphasised this research highlights a select group of suburbs offering increased opportunities for sellers and new challenges for agents, following more than a year of uncertainty.
"Listings are currently increasing in the majority of Australian suburbs, yet a select few are experiencing declines. For sellers in these areas, the lower listing volumes can foster a more competitive atmosphere among buyers, which typically translates to improved sales outcomes."
"Meanwhile, in a competitive listing environment, real estate agents need to be more innovative in finding a point of difference, utilising new marketing strategies and technology to generate listings."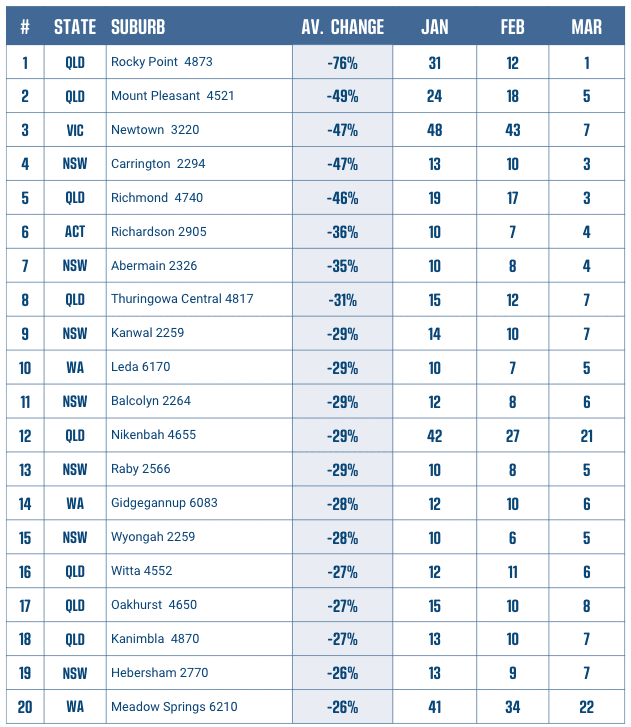 Top 20 National Suburbs with Listings Decline. Get full state-by-state breakdown here.
Digital property sales platforms are an increasingly popular solution in a changing market, providing sellers with more certainty in the sales process, while giving agents tools to secure more listings.
Peter Gibbons added:
"The Openn platform provides real-time information on how much buyer competition exists and where their offers stand, giving sellers confidence they're getting the best price from current market conditions.
"For agents looking to increase their share of listings, we've seen our Observer function serve as a powerful lead generation tool. By inviting people to watch them sell a property online in real-time, agents can demonstrate their expertise to prospective vendors – opening the door to their next listing."
To download the full report, including individual state results, head here.