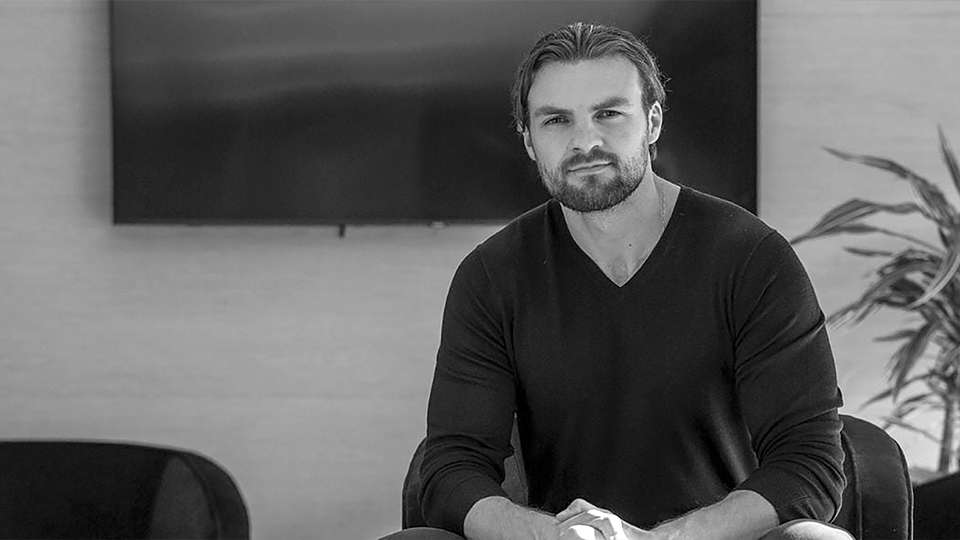 "You need to be listening to podcasts. You need to be looking at the Real Estate Gym and talking to Tom Panos, just picking up information from agents all over the country." But the most important piece of "self-advice" this top-producing realtor has to offer is to simply be yourself – more on that in a bit.
In this latest episode of The Better Agent Series podcast, Openn asked Eoghan Murphy to share his top 3 tips to becoming a better agent.
Eoghan may look familiar if you caught his reality TV stint on season two of Love Island. But the pinnacle of his success lies in a 7-year career as a real estate agent, where he began at the young age of 19, and then two years later was awarded the prestigious honour of Rookie of the Year by the Real Estate Institute of Queensland (REIQ). To date, Eoghan has sold several landmark properties along the Gold Coast and is, according to Tom Panos, the next "juggernaut of real estate."
Before we dive in, let's start with the number one piece of advice that Eoghan, now 26, would have given his much younger self.
It's quite simple – learn from others.
"Looking back, I'd probably be a lot more open to soaking up information from other agencies and agents," he said. "I was in a shell because of who I worked with, and we were kind of taught that we were the best. No one's better than us. So why would you look elsewhere?"
It's great advice, but what are the top three tips Eoghan has for the budding and seasoned agent?
1. Routine sets you free
Sometimes the best way to improve your real estate game is to improve yourself. By adopting a healthier routine, this can trickle down and affect the way you do business.
"What I would recommend is forget about work," Eoghan said. "Look after yourself. Work out in the morning. Wake up early. Go to bed early. Eat the same food every day and get healthy."
According to Eoghan, this was the ultimate game changer that had the greatest effect on his career. "That was the biggest turning point … when I looked after my own health and got fit. All of the sudden, work got good."
2. Add a different fuel to your fire
This tip is especially for those young agents who have seen The Wolf of Wall Street. Agents need to pursue a different motivation other than financial gain. Otherwise, you risk being swallowed up in the real estate game.
"There's no amount of money that will change your baseline of happiness," Eoghan explained. "When you chase it so hard, and you get it, but then you sit back and say, 'What now?' You need a different fuel for that fire to keep you going, because you'll never be satisfied."
3. Be yourself
This third and final tip is an important one, and it's one Eoghan has put much thought into. Looking back on his early days, he recalls what those first six months were like.
"I was wearing a suit and I felt like a king," he said. "All my friends were either at uni or they didn't really have a path that they were on. So, I probably thought that I was above them at some point. But after the first six months, I got a reality check when I sat down and went, 'Okay, hang on. What would it look like with me actually making it in this business?' And there was so much more involved because I was just a co-agent at the time. So, I was quickly humbled."
Eoghan advised all agents should simply be themselves and warned against trying to become mini-me's of other agents.
"Get gold nuggets from everyone and form your own persona," he said. "The way I'm talking to you, and the way I talk to my mates, is the way I talk to my clients. I'm me 100% of the time. Look at my hair, I've got a beard, I wear t-shirts. You know what I mean? I am me. But whether it is a three-piece suit or whether you look like this, just do you – because no-one can do it better."
Want expert tips like these? Check out the Better Agent Series on Spotify, or sign up for our mailing list so you never miss an episode.