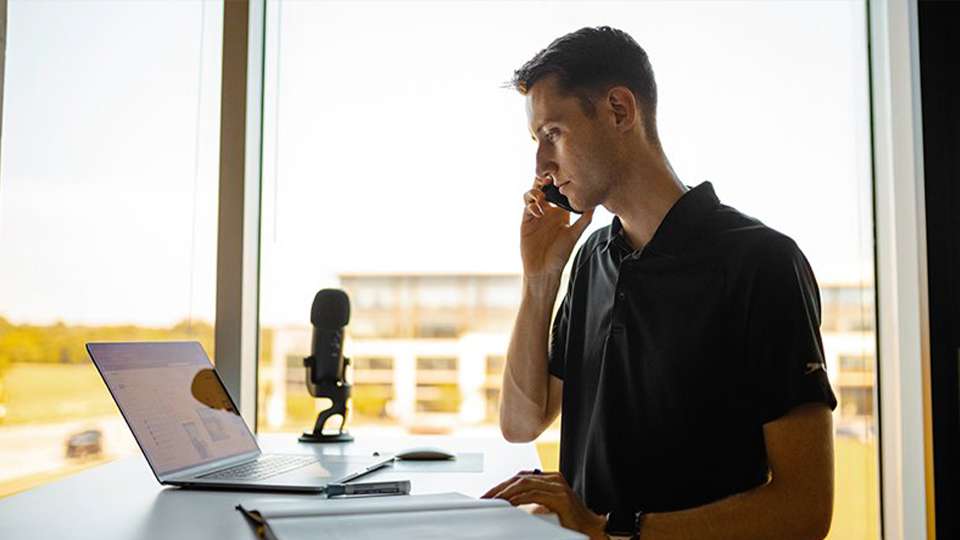 Prospecting is an ever-popular topic in the real estate community, especially right now when we are all brimming with new goals and enthusiasm for the year ahead.
But according to Dan Spencer, managing director of Activate Growth, agents are making it more difficult than it needs to be.
"There's this idea that prospecting needs to be this laborious, long-winded grind. If you've got the right technique, you can short circuit it," he said.
As part of The Better Agent Series by Openn Negotiation, Dan shared his top 5 prospecting tips to help agents hotwire their productivity and get a head start on their 2021 goals.
1. It starts with mindset
You can influence your prospecting success by adjusting your mindset when asked: What are you feeling about the market right now?
If you feel good, like the market is great and there's plenty of opportunity available, your perception or belief is that you're going to get a return on investment – a listing.
"There's nothing special about an elite agents' dialogue. It's their mindset. If you think you are worthy of 10 sales, 
you'll decide to do something to get there," said Dan.
"One of the best sayings I've ever heard is, 'Every single home is on the market right now, it's just the motivated ones that have signs-up.'"
2. Identify your weapons
Prospecting should be governed by your strengths.
"Not everyone is the door-knocking guy, or the phone canvasser or the social media whiz. You need to work out what's right for you and then build around that."
Identifying your weapons is as simple as asking your vendors: why did you pick me?
Their answers will give insight into what you do best, and that separates you from the competition. Concentrate on those activities, rather than trying to be a jack-of-all trades.
3. Work out your call volume
Not every agent can be a 100 calls-a-day person. You need to figure out your ideal call volume and then increase it over time.
To determine your daily call volume, Dan suggests doing 10 calls at a time and writing down how you feel after each block.
Usually, a pattern emerges where the agent gains momentum and feels enthused after each block before gradually becoming fatigued. Identify the call block before you felt your motivation slump and that's your target.
"That 10 to 15 calls-a-day person, can get to 20 just by doing those 10 to15 every week and then increasing it gradually. It's like going to the gym and lifting weights. Do it for long enough, then you'll be able to step it up."
4. 80% of winning is just beginning
Yes, it's a bit of a cliché, but starting is always the hardest part of any challenging task.
"You're going to be the most motivated to do something when you're right in the middle of it," explained Dan.
Once you've identified your call target, Dan suggests smashing it out first thing. "If there's a frog on your plate, eat it first."
"I recommend doing 45-minute call surges at the start of the day. That way they are done and out of the way, freeing up time to do the other important stuff like emails and finding new stock."
5. Manage your time (and people) better
Stop defaulting to "I'm busy" or "I'm flat out." Everyone is busy. The reality is there are times of the day where you've got no time, but there are other times when you do.
The key is to be better at organising other people, not just yourself, says Dan.
"Don't just tell them, 'I'll call you tomorrow.' Instead, reply back with, 'Hi X, I'll tend to that first thing in the morning. Here are the two times I'm available.' Lock it down."
When it comes to structuring your week, every agent is different; however, Dan recommends an even split.
"Saturdays, Mondays and Tuesdays should be for vendor management, admin and selling current campaigns. Wednesdays, Thursdays and Fridays are for lead generation and looking for new stock," he said.
Doing this also creates consistency in your routine, something that all successful real estate agents should be striving for.
Want more prospecting and lead generation tips? Sign up to The Better Agent Series mailing list to be the first to know when new guests are announced!