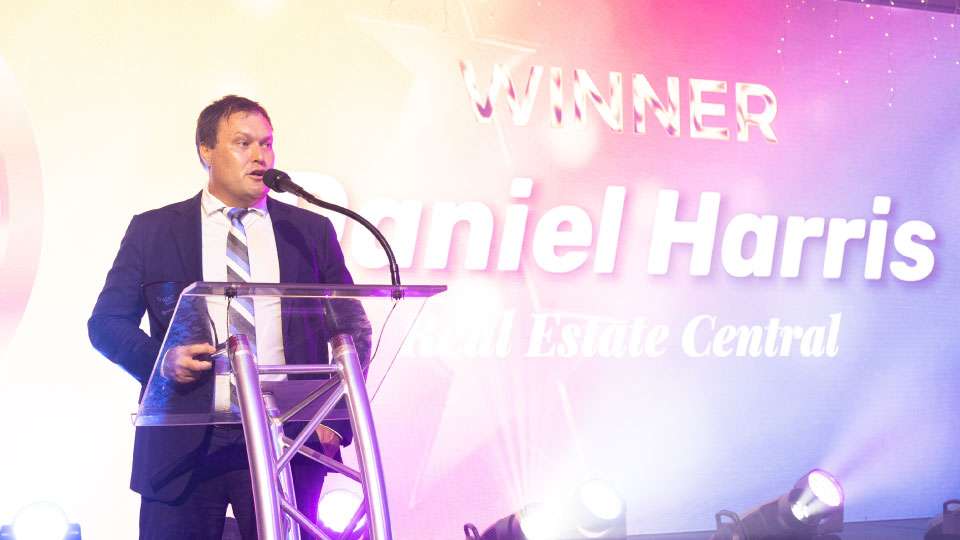 Real Estate Central agent, Daniel Harris, recently took out Residential Salesperson of the Year for the second year in a row at the Real Estate Institute of Northern Territory (REINT) annual awards.
His agency also won the Large Agency award, following a year of continued market dominance.
Daniel Harris and the Real Estate Central team were among the first agents to offer Openn's digital sales methods to the Northern Territory market. The impact on their business, according to Daniel, has been profound.
"We already were the market leaders in Greater Darwin and have been for some time, but Openn took our strength to a whole other level," he said.
"Last year we really embraced it as a company and our market share grew to over 40% at one point, which is unprecedented for an agency in a capital city. 2022 has then been a flow on from 2021, where we are the largest agency in town with the best resources, selling the most properties and at least one of our agents is usually on the shopping list for anyone looking to sell."
Daniel credits his ability to turn stock around faster than competitors as a key contributor to winning the award for a second time.
"We normally run our Openn campaigns for 3 to 4 weeks with 90% selling, so my average days on market is about 20 days. For most other agents, it's more like 50 days," he said.
"We do about 60% of our listings through Openn now and its definitely played a key role in enabling us to do a higher volume of sales more efficiently."
Daniel sold 116 properties during the award period which outranked the nearest agent in the NT by 28% or 25 sales.


His track record of achieving premium results in a short time-frame has created a powerful referral network.
"We get a lot of phone calls, people ringing our office saying, 'I'd like you to sell our property, we'd like to try that Openn Negotiation thing'. It makes my life easier as I don't have to spend as much time trying to sell my services to potential vendors, myself and the sales method often come pre-sold," he said.
Daniel says buyers in the Northern Territory quickly understood the benefits once they experienced the transparent online auction process.
"I say to buyers, the fairest thing about Openn is once you're in there as a registered bidder and the seller's agreed to your terms, the only way you can miss out on this property is if someone outbids you and you choose not to pay any more. I love that about Openn.
"When you're in an environment where there's multiple interested parties, it's certainly the fairest and most transparent way to sell a property. When negotiations are done behind closed doors in a private treaty negotiation, and you end up in a best and final offer scenario, there's inevitably disappointed parties who miss out and a lot of buyers will choose to blame the agent or the owner when it doesn't fall their way. You don't see that as much with Openn," he said.
For agents considering whether to incorporate digital sales processes into their business, Daniel's advice is simple:
"We had our doubts when it first came across our desks, but we embraced it as an office and it helped revolutionise the way properties were sold in our city. The jump we got on the market from being the first to use it was pretty profound. So my advice is to be the first in your market to give it a go."
Find out how Openn can help you attract more buyers, sell faster and take your business to new heights – book a free demo today!