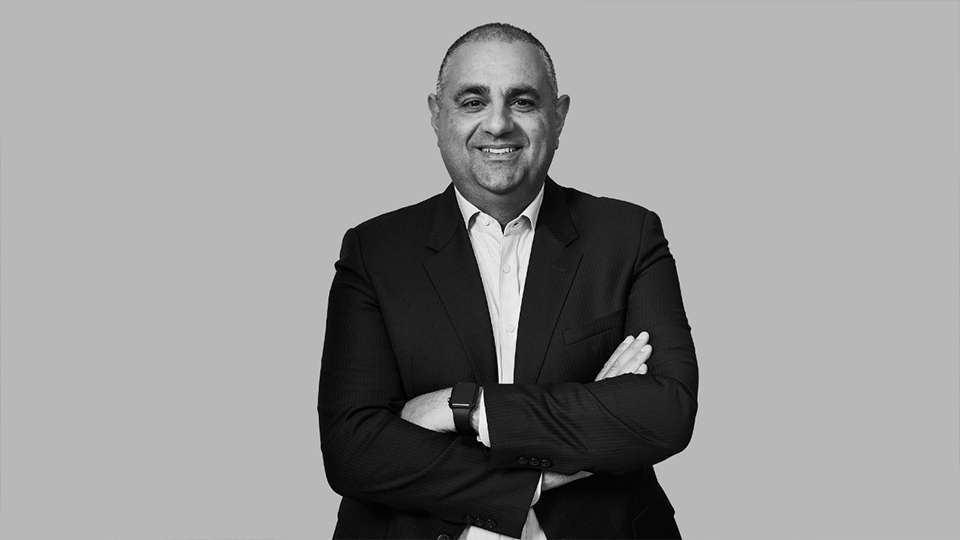 CEO of The Agency, Matt Lahood, has fostered some of the top real estate talent in the country.
With more than two decades of real estate experience under his belt, Matt has honed his outstanding leadership skills and a reputation for building super sales and operational teams.
Recently on The Better Agent Series podcast, Matt shared his top five tips for agents aspiring to be better leaders and performers in 2021.
1. Get out of the office and into the trenches
To build a cohesive and high-performing team, Matt says it's important to create a culture of approachability.
"A lot of leaders default to, 'Come to my office. Have a meeting in my office. I'll meet you in my office.' It feels very old school," he says.
If your office has turned into a control room, you need to address this quickly and be more hands-on with your team.
"So, what does rolling up your sleeves in real estate look like? It's one-on-ones with your agents, it's going to listings, turning up on Saturdays," explains Matt.
"Send an email around on Wednesday saying, 'Hi team, I'm the CEO or I'm the sales manager. Who needs a hand on Saturday? I'll be there for you.' One simple email."
2. Hire people you can trust
When it comes to hiring new sales staff, expertise and skill are undoubtedly important; however, Matt believes they shouldn't be the only things you look for.
"I like people who have good morals because they are engaging with the client's biggest assets. Can you think of other people in society who get given the keys to someone's front door? That is the ultimate trust in my view," says Matt.
"When I'm looking to hire people, I ask myself, can I trust them with a set of keys?"
Matt is also a firm believer in giving opportunities to those who may have less experience but demonstrate determination to learn. One of his personal catch cries is, "If you've got the will, we can train the skill."
3. Structure your year for success
For many agents, there comes a time when your battery levels run low, and you enter a bit of a performance slump.
Avoiding these 'slumps' comes down to how you structure your year. Matt explains agents must embrace breaks so that they can reset and capitalise on the busy periods.
"That formula one car doesn't go around the racetrack at full pelt for 24 hours, does it? Because what would happen? Tires would wear out, it would run out of petrol," says Matt.
"You have ramp up and cool down periods blocked out in your calendar. I don't mind if an agent needs a four-week break. As long as they work eight weeks at full momentum and then take four weeks to cool down. What people tend to do is work a moderate eight weeks and take no break."
4. Treat your database like a chessboard
One of the biggest issues agents are facing right now is low stock. To overcome this, agents must change their mindset around past clients. Your past clients aren't in the past. They're current clients.
"80 per cent of my business, that I ran for 20 years as a sales agent, was coming out of my 'past' client database. You don't need new stock. It's sitting in front of you."
Agents should look at their database as a chessboard, and see which pieces they can move to the right spots.
"If a buyer is looking for a listing you don't have right now, but you sold something similar in the past, that's when you can call your database and say, 'I have just met a buyer who's looking for something exactly like the house I sold you five years ago.' They often respond with, 'Matt, that's interesting. Bring them through,'" he explains.
"There's many people in your current client database who would sell if they got the right price."
5. Give your team a reality check
According to Matt, it's critical that your team does not get complacent when it comes to missing out on a listing. It creates a domino effect, which can crush future business.
"If an agent loses a listing, I explain that, in reality, they have not lost one listing, but three listings. The buyer probably had something to sell, you will potentially meet a hundred people during the open homes, and from that there's likely to be one or two listings ready to go right there," he says.
"The agents can be shocked, because they'll talk about losing $20,000. But they've probably actually lost $100,000."
By coaching your agents to 'up the stakes' on every listing, they'll have a laser-focus on ensuring no opportunities slip through the cracks, which can only mean good things for your business.
Want more tips like this? Sign up to The Better Agent Series mailing list to be the first to know when new episodes come out.