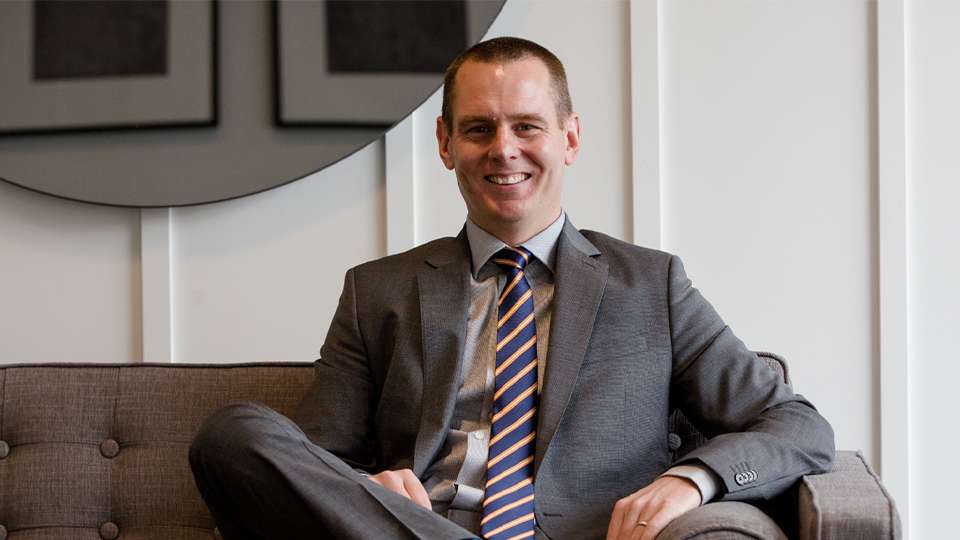 Openn, a revolutionary new way to buy and sell property in Australia, is being used by the team at McGrath Geelong to generate more buyer competition and sell properties faster.
McGrath Geelong Principal Will Ainsworth, who has sold 18 properties using the sales process, believes Openn is going to "break the industry in half".
Ainsworth started using the platform Openn Negotiation in July 2019, at a time when the banking Royal Commission was wreaking havoc on buyers' abilities to secure finance. He saw that Openn Negotiation would enable buyers to submit flexible terms for the vendors approval, which would allow more people to participate in bidding and lead to greater competitive tension.
The process also allows bids to be made and revealed to the market from day one of the campaign, as all buyers are pre-contracted. A low, opening bid naturally generates a lot of interest from potential buyers, while a high bid can reduce interest and educate the vendor as the price nears market value.
Ainsworth's first sale using Openn Negotiation was a property in Rippleside, Victoria.
"I made it clear to the seller that I'd never used Openn Negotiation before. But they trusted my knowledge of real estate and my confidence in the process," said Ainsworth.
The property sold within eight days for a great price; both the buyer and seller were impressed with the process.
Within a few weeks of using Openn Negotiation, Ainsworth quickly realised it was having a profound effect on his business. To better understand the impact, he compared his first nine sales using the process, to his previous nine sales with traditional methods.
The results of the case study were extremely compelling — Ainsworth doubled his average number of bidders on a property and halved the number of days on market.
"I am blown away by the numbers. With Openn Negotiation, we are dealing with more buyers and more potential sellers," said Ainsworth.
"It's so good for our business. We invite potential sellers to our open homes and they can see, for themselves, how many people we're getting through the front door compared to our competitors."
Ainsworth has continued to achieve extraordinary results following his first sale on the platform — listing 25 properties with a clearance rate of 90% and an average of 19 days on market.
Feedback from sellers about Openn Negotiation has been overwhelmingly positive. According to Ainsworth, the transparency of the process is a key selling point. "Every day, sellers know how much interest there is, significantly reducing the anxiety associated with selling a home."
Ainsworth is also enthusiastic about how Openn has transformed the way his agents operate, delivering better work-life balance. With all these benefits, he is completely sold on the platform.
"Openn Negotiation is going to break our industry in half.
"Those who use Openn Negotiation are going to continue on an upwards trajectory. The other half, at best, will stagnate. I know which half I want to be a part of."
For the full detailed analysis on Will Ainsworth's results with Openn Negotiation, download the case study here.
About Openn Negotiation:
Managed by real estate agents, Openn Negotiation is a sales process and digital platform which facilitates a transparent way to find the true market price for a property through competitive price tension.
Since launching in 2017, Openn Negotiation has grown quickly to become the leading online auction and property sales platform in Australia.
Pre-contracted buyers can start bidding from day one of a campaign, and those bids can be revealed to the market even if they are well below the vendors reserve price. If the vendor chooses, they can also allow buyers with flexible terms enter the bidding, resulting in greater competitive tension — pushing the price up until a maximum outcome is achieved.
For the first time ever, both buyers and sellers can have complete confidence in the value of a property because they can see the price set by the market of real buyers, from their device, anywhere in the world.