Openn Accelerate Training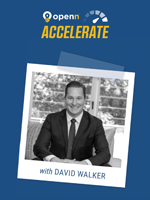 How to Conquer the 3 Stages of a Real Estate Career
According to leading Ray White Upper North Shore Principal, David Walker, there are 3 key phases in an agent's career, and they require different focuses to conquer:


$0-$250k GCI – focus on your skillset
$250k-$500k GCI – focus on building your team
$500k+ GCI – focus on your headspace
David
shares
exactly what activities you should be concentrating on to
surpass
each
level.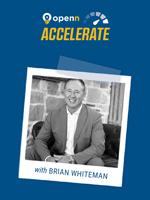 Creating a Competitive Edge with 5-star Service
Brian Whiteman was up against some strong established agents when he entered the real estate industry in 2014. Despite this, he cracked $1 million+ GCI in his very first year. His secret? A relentless commitment to delivering 5-star service.
Today, Brian heads up The Agency Central Coast and consistently sells over 150 properties a year - where his ethos of delighting customers remains one of his teams' core principles.
Brian reveals the exact strategies that helped him crack into a new market and create an edge over his competitors – in a ridiculously short space of time.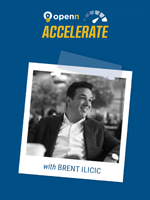 Fundamentals of Negotiating
As an agent, your core job is to get your clients the best price possible. When the goals of vendors and buyers inevitably clash, it creates a challenge that can make or break the deal.
That is why a skilled agent is necessary to align their needs and get them to meet in the middle. It means you need to be able to have tough conversations. Not just with your buyers, but your vendors too.
In this session, Will Ainsworth and Brent Ilicic will join forces to share their vendor negotiating and communication strategies.
Please enter details below

Sign up to our mailing list