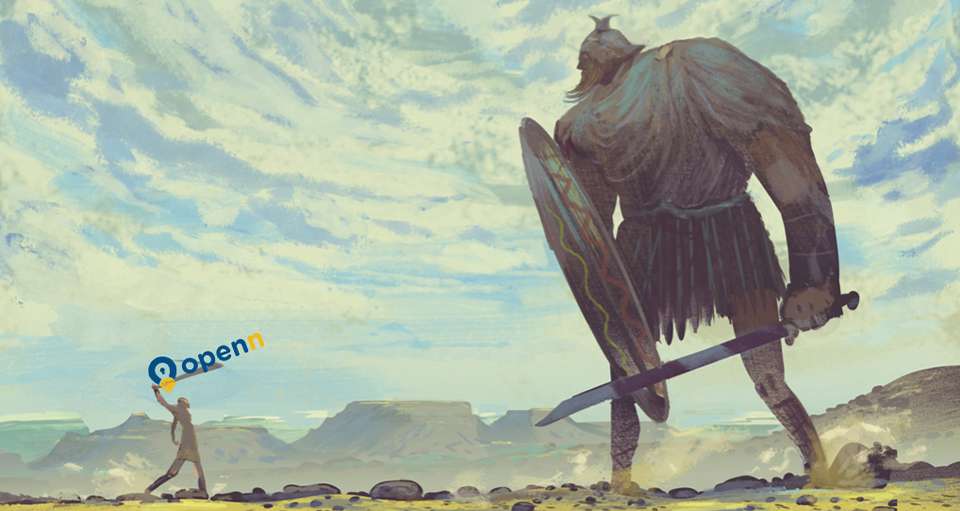 How can you beat the most dominant competitor in your real estate market? It's a problem agents face when starting out in the industry, but it's also common when breaking into a new area.
Finding a point of difference is key. If the dominant agent in your crosshairs isn't leveraging digital sales, that's your opportunity to pitch Openn at your next appraisal.
Here's some examples of pitching dialogue and tips you can use to unlock this massive potential.
Be aggressive with your pitch
You already have a leg up with the suite of digital sales methods stowed away in your trusty toolkit. Now it's time to separate yourself from the competition with the right pitching dialogue. It's not a good look to drag your competitor's name through the mud, but you can draw a comparison between what you're offering and what others aren't.
For example:
"Agents who aren't familiar with Openn obviously won't tell you this, but..."
And here's where you get aggressive:
"This is a revolutionary tool that helps negotiate a better price, but a lot of agents are stuck in their ways or aren't comfortable enough with technology to use it."
You can also adjust your pitch to focus on the limitations of using traditional private treaty sales processes:
Lack of transparency -

"If you can't reveal to buyers what the other buyers are willing to pay, you're at an enormous disadvantage."

Reduced competition -

"When other agents have multiple buyers at the same time, they can't make those buyers compete with one another on price."

Risk of underselling property

- "

Agents know they would have gotten a better price if they could have shown the buyers what the other offers are."

Buyers miss out

-

"Agents who don't use Openn will give buyers a multiple offers form, but because buyers can't see other offers, they often don't put their best foot forward and miss out on a property."
Giving your potential clients a point of reference so they can compare the downsides of traditional sales, to the solutions offered by Openn, is one of the best ways to win the business. If they know they have options and can see the differences clearly, then they can make an informed decision.
Attract more clients with the observer feature
Openn's powerful observer tool has been used successfully by many agents to win more listings – with 27 per cent of sellers listing with an Openn agent after observing a sale. By inviting as many people as possible to view your campaign, you are allowing them to witness your expertise and skill in managing bids and offers.
Consider this your secret weapon against the dominant agent, as you invite potential clients to watch you leverage modern tools to extract an incredible result for another seller.
There are several ways to generate observers, but give yourself a good week or so to gather them, using the following strategies:
Simply ask

– There's a good chance your vendor knows people who might also be selling their property. Your goal is to get your seller to invite people in their network to observe your campaign.

Door knock and mail drop

– Knocking on doors and letting people know in the area about your campaign is another great way to generate interest. Create a flyer or letter with a QR code that will lead them to your campaign.

Use your socials

– Share the link to observe your campaign in a post or create an ad targeting your local area.

SMS/ email

– Send an invitation to your target segment with a link to observe your campaign.
Tip: Be sure and always start your campaign with the observer function turned off. Wait until your campaign has gained some momentum before turning it on.
Getting your pitch perfect and gathering observers will put you ahead of your biggest competitors. Be aggressive, create a buzz – and watch the listings pour in.
To learn more about Openn, book a free demo today.
Related Articles
Blogs
The 4 things ALL sellers want
Selling a home is one of the most exciting (but also the most stressful) decisions a person will make. Stress levels may increase if the home needs...