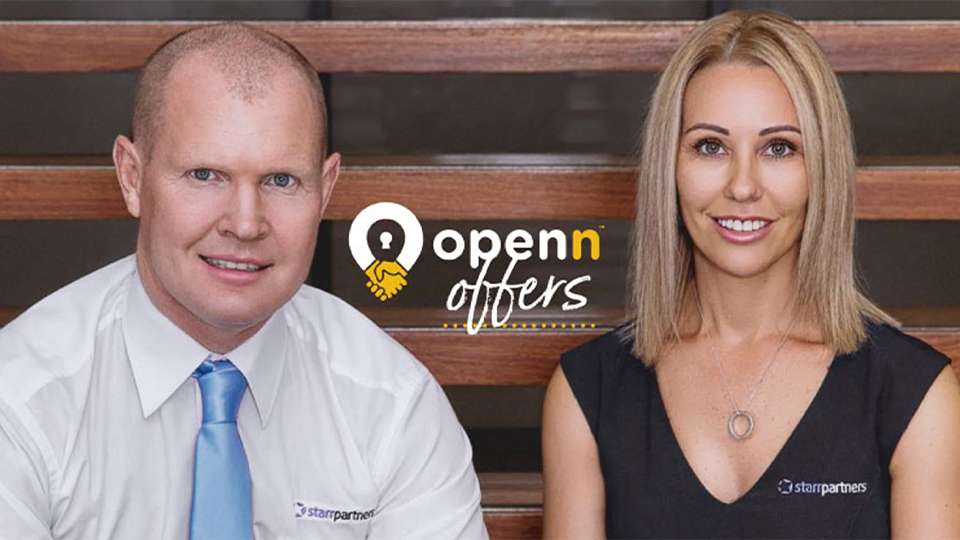 Less than a year ago, Openn launched its digital private treaty solution that is proving to be a game changer for agents.
The Openn Offers process blends traditional private treaty methods with technology, allowing agents to manage multiple offers while providing sellers with the flexibility to accept any offer at any time.
Released in September 2021, the response has been astounding. To date, agents using Openn Offers have facilitated over $293M in property sales and reported an average of 15 offers on their listings.
Scott Edwards, Director of Starr Partners Erskine Park, is fast becoming one of the platform's most successful users – running over 80 Openn Offers campaigns, alongside his wife Sara, since the product launched. Together, Scott and Sara have facilitated over $57M in sales – all through the exclusive use of Openn Offers.
"We're getting prices well above expectations, because naturally people are competitive when put in that environment," he said. "What we've found with the system is that it's obviously transparent, but it also gives everyone an equal opportunity to purchase a property.
"Vendors are enjoying the opportunity to watch the negotiation – not just at the end, when they become very excited, but also through the entire process – to be able to have the ability to see what offers are being made and which buyers have increased offers over that campaign. It's definitely been a winner for us, using Openn Offers."
The digital private treaty process provides agents the flexibility to reveal offer prices and rankings to qualified buyers, giving them much more control over their campaign. This is one of the key features that differentiate Offers from its predecessor, Openn Negotiation.
"From the outset, our vision was to provide agents with the ability to use Openn to conduct any method of sale," said Openn Managing Director, Peter Gibbons.
"For some agents and vendors, private treaty is the preferred strategy for selling property. We created Openn Offers to enhance this traditional process, adding speed, flexibility and digital agility."
To add Openn Offers to your sales toolkit, register for training here.