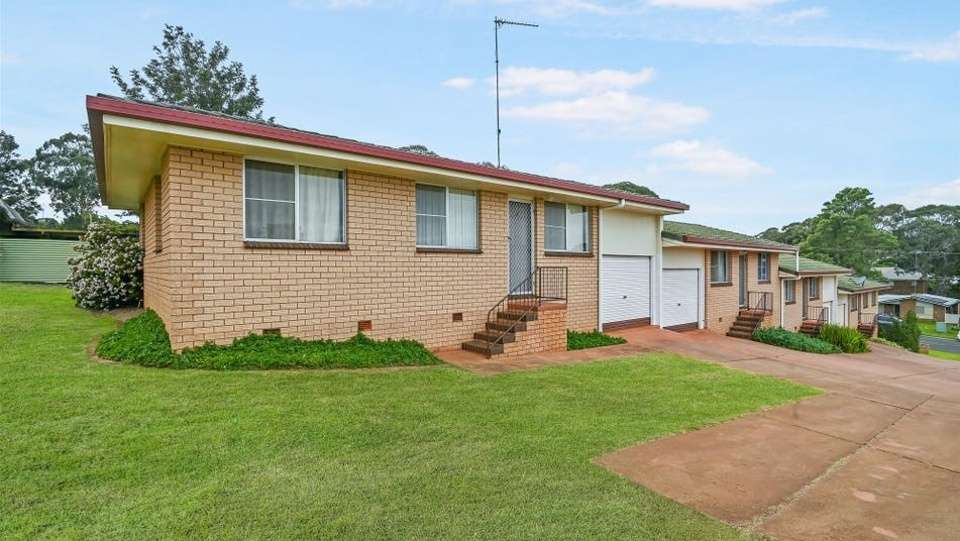 Every now and then, a property sale will stand out amongst the rest and raise a few eyebrows. Such was the case for a listing in Drayton, Queensland, which attracted a whopping 18 buyers and 60 offers in only six days.
The agent behind that successful transaction was Principal of 1 Property Centre, Peter Forbes – and the chosen method of sale was Openn Offers, an online private treaty solution.
We sat down with Peter to get the scoop on his successful campaign – a residential/ block of 4 units that he described as "a rare investment opportunity for the astute buyer."
Openn: You had 18 buyers placing offers on this listing. What was it about the property that attracted so much attention?
Peter: Multi-dwelling properties are very popular at the moment, and this was a complex that only had one owner in the 40 years it had been there. So, this type of property probably doesn't change hands very often. There was a lot of interest in it, because it had a big parcel of land, which was 1,605 square metres. With four units that are rentable, it could make a good income for someone. So, investment buyers were always going to be interested in it. I think the way we put it out there with Openn really helped.
Openn: You have used both Openn Negotiation and Openn Offers in your previous campaigns. What made you choose the latter for this listing?
Peter: I was working with an old-fashioned seller on this property, so I felt that an online auction would have been impossible. I also felt that putting a price on it would attract people. Most of the multi-dwelling in Toowoomba is newer, flasher and more expensive – but this one needed a bit of revamp in places. For that reason, my owner was very sensible on price. We had it listed at over $700,000, and it went much higher than what I was expecting.
Openn: What was the seller's reaction?
Peter: She was expecting just over $700,000 and it sold for $861,000. There were actually four people who offered over $860,000 – but she went with the lower cash offer. When I called her, she had no idea. She knew there were offers coming in, but she had no idea the offers had risen. She was quite shocked by the results and taken aback by what was achieved.
Openn: Would you have achieved the same result had you gone the traditional route?
Peter: Not a chance. I think if a normal offer was presented to her, she would have taken it on the first day it was on the market. We had a lot of interest in it from the get-go, but it was all in the low 700's. It wasn't until the last day or so that a few buyers took conditions off their offers and put something substantial on the table.
Openn: You had 60 offers in six days. Were you expecting that?
Peter: I knew it would get a lot of activity, but not as much as I saw on this campaign. It went on realestate.com on a Tuesday evening and within minutes we had people clicking on this property. We had people offering straight away.
Openn: How has Openn changed your business?
Peter: It's given me another avenue. I think it's opened more opportunity to do stuff not necessarily in my own backyard. I'm an agent who is primarily in Dalby, but this particular property was 100 K's away from where I live. So, it's introduced new opportunities for me. I actually sold a house for my parents on the Gold Coast through Openn Negotiation, and they're a three-and-a-half-hour drive from me. I was able to run their online auction from a distance. That's a big, positive change for any small business, when you can sell from anywhere, given the right tools.
Add Openn to your digital sales toolkit and become a certified agent today.