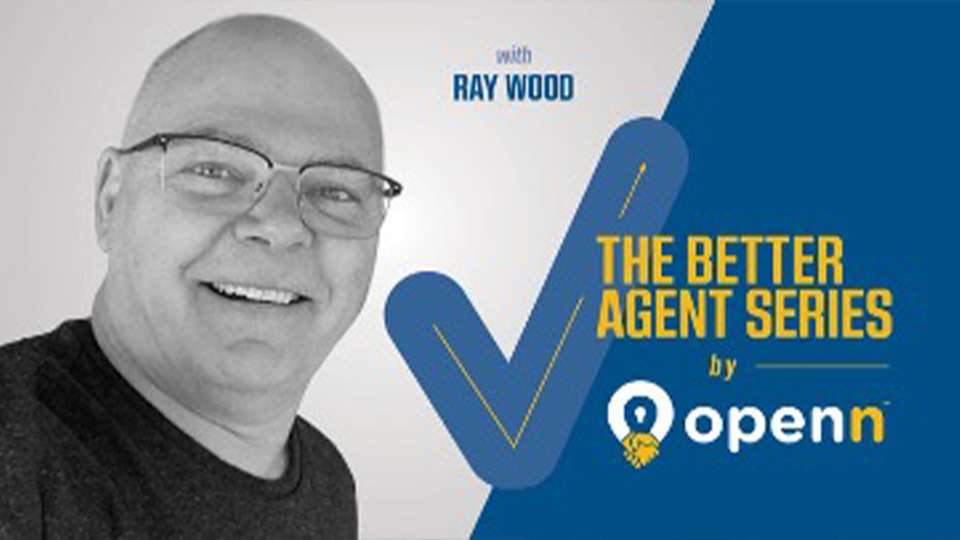 How do I write emails that people will actually open? Who are the best contacts in my database to target? What type of content should I send?
These are the questions that often reverberate around the minds of real estate agents.
It's why we asked marketing guru and co-founder of creative real estate marketing platform Jigglar, Ray Wood, to share his best marketing tips as part of Openn's podcast The Better Agent Series.
Here are three of his golden nuggets from the episode:
1. Don't focus on the 'now'
In a hot market, keeping your listings pipeline full can be a struggle. If you haven't spent time developing strong connections with your local area, you are in for an even tougher time.
"Someone woke up in your area today and decided to sell. If they didn't call you, it can only be because there's no relationship," says Ray.
Too many agents fall victim to Iceberg Syndrome – where the 10% sitting above the water represent the 'now' sellers, and the 90% below the water represent the potential or future sellers.
"Most agents will just focus on the 'now' sellers because that's simply real-estate heroin, they're looking for the quick fix," he says.
Investing your time into the 90% of potential or future sellers who are 'under the water' is a better way to grow and sustain your business.
2. Less is more
When creating email marketing campaigns, you don't need to have lots of copy to engage your audience. Focus on keeping your emails clean and easy to understand.
"The typical thing a rookie marketer tends to do is to fill every blank space with something and some call to action," Ray says.
Instead of designing a perfectly branded HTML email, Ray suggests trialing simple emails that address the individual, along with clear and short copy.
"Don't throw logos and stuff at me, I'm not interested – just give me the copy and tell me what's going on because I'm getting a million other emails in my inbox every day," he says.
3. Build and refine your funnel
Stick to the basic principles of a marketing funnel, and you can't go wrong. Agents should have a relentless focus on generating new leads and a systematic approach to nurturing them.
"Adrian Bo taught me this. He said, 'Ray, I don't focus on listing targets. I don't focus on listing presentations. I don't even worry about sales. The only KPI I'm interested in is the number of contacts that I have in my database, and naturally the quality of care that I dish out to those guys.'"
At the top your funnel is leads – this where you will want to show a lot of love and engagement.
In the middle are your CRM contacts that are sitting idle. This is where you want to keep sharing and demonstrating your unique selling proposition.
At the bottom is your listing process. So, you want to be asking yourself, 'How will I get them onboard?'
Ray suggests leveraging a virtual pre-listing kit and sending information about your previous results before you walk through the door.
"If a potential seller can see some testimonials about you, or has the chance to learn a little bit more about you before the presentation, they're going to be more inclined to be pre-sold on you," says Ray.
Want more of Ray's marketing tips? Check out the full episode here and follow The Better Agent Series on Spotify (or wherever you get your podcasts!).