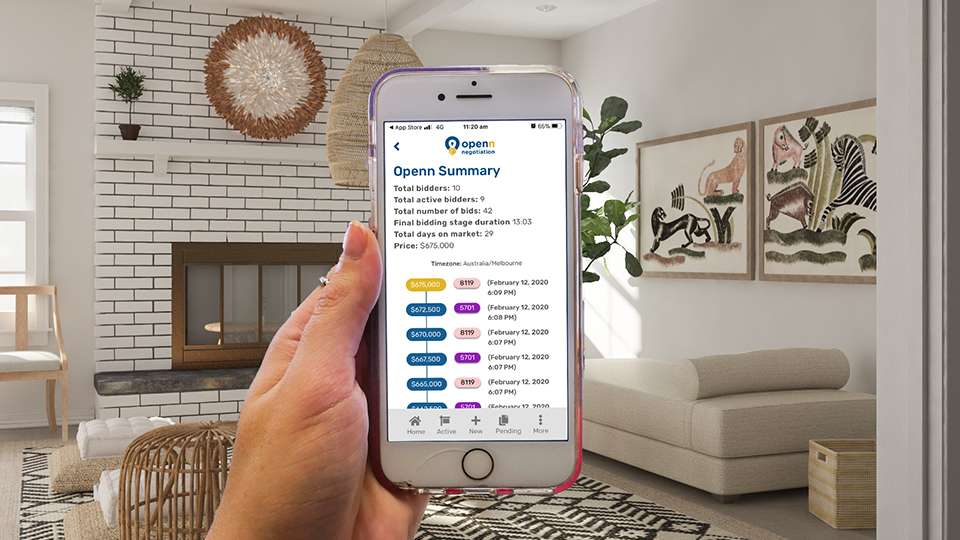 With the growing number of COVID-19 cases each day, agents are being forced to limit interactions, physical contact and social gatherings: all staples on every agent's to-do list.
For an industry whose lifeblood is dealing with people, this is a huge curveball to overcome for the real estate sector. Agents need to come up with new ways to market properties, manage auctions and handle transactions.
While this is having an unpredicted toll on the industry, there are still lots of buyers in the market due to the recent drop in Australian interest rates to a historical low of 0.25%.
This means there is still a demand for real estate. People still need to buy, and people still need to sell.
Agents are becoming more resourceful than ever
New social distancing rules have meant traditional auctions are no longer an option to sell property.
With the situation evolving rapidly, a fast sale is even more important says Brendan Homan of Innov8 Property.
"It's pretty simple — the shorter you can get your sales campaign, the better," he said.
Many agents are now exploring technology solutions that allow them to flip their traditional auction and private treaty campaigns online.
Not all online selling platforms are the same
In this time of Coronavirus, agents must make decisions quickly on the online platforms they adopt.
Openn Negotiation's CTO, Duncan Anderson, cautions agents to carefully assess whether the platforms they may use can cope under high user demand.
"As agents are working through and considering their options, one thing you really need to consider is your confidence in the stability and susceptibility to failure of the platform," he said.
Openn Negotiation is a digital selling process that allows for the exchange of property from the safety of a buyer and seller's home – this is because bidding is done via the online platform.
Importantly, Openn is not a streaming service broadcasting a traditional street auction.
It is being reported that some online platforms which rely on streaming are failing under significantly less demand than Openn Negotiation is used to.
"Openn's technology has been built from the ground up to handle massive scale use. Our software architecture is built on the same tools used by Google and Facebook to manage high volumes of activity."
"Our servers automatically scale out to meet demand. Further, we deliberately avoid using features known to fail under demand, such as live streaming," said Mr Anderson.
You can be certified to use Openn Negotiation in under 2 hours.
Openn Negotiation is striving to help agents adapt to the COVID-19 period.
Agents can get trained in how to use the Openn Negotiation process in less than 2 hours via our Fast Tracked Online Training. Register here.
We've also compiled a guide featuring tips from the real estate industry's top operators and coaches to create a handy resource for selling in the current climate. Get your copy of the guide here.
Related Articles
Blogs
Transparency – the key to happy sellers
Real estate agents are viewed by most as untrustworthy and dishonest. Yet, seldom are recognised for the unseen hard work and meticulous execution...