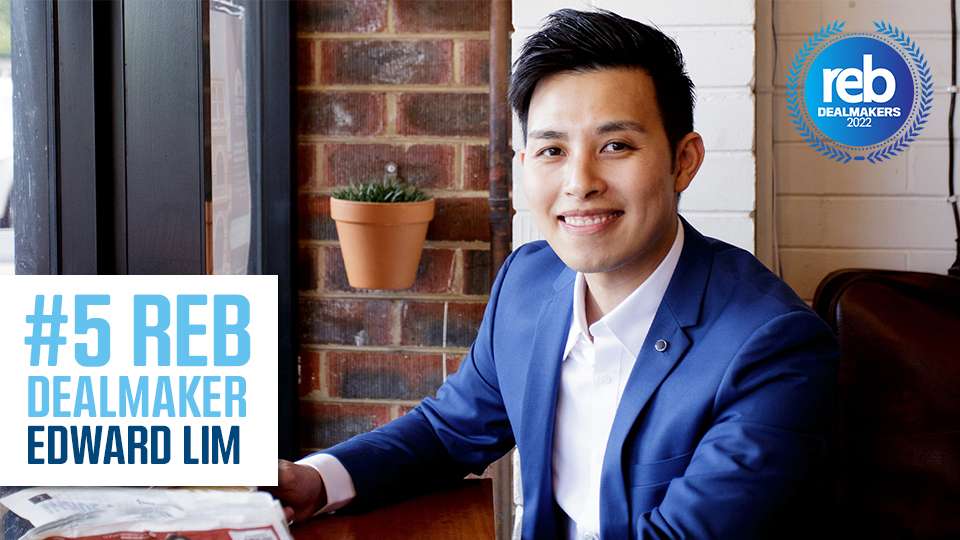 Seven years ago, Edward Lim decided to make a massive career switch – from qualified engineer to real estate agent. He had the added challenge of being a new migrant to Australia, with zero connections.
This year the LJ Hooker Victoria Park-Belmont agent was named REB's #5 Dealmaker after growing his listing volume by 51% in a year. Openn recently interviewed Edward to uncover the biggest contributors to his success.
"Getting that top 5 in REB really caught me by surprise, I didn't expect that at all. In fact, I was hoping to just be top 50 to be honest! It wasn't part of my plan," said Edward.
"I had a very simple goal, which was to do better than the last financial year."
For Edward, the resilience and expertise he honed while working during Western Australia's slow real estate market was a blessing in disguise.
"The market in WA in the last financial year has definitely been in our favour, as properties tend to sell a lot quicker compared to 2 years ago," he said.
"But when I started my career in real estate 7 years ago, I started in a very soft market. So having the experience to handle listings and transactions during soft market really helps when the market gets hotter."
Improving market conditions aside, Edward credits his REB success to a combination of fantastic support staff and his use of Openn's online sales platform.
"I began using Openn 2 years ago, that really helped me in having that point of difference, in getting more listings and getting that trust from vendors," he said.
Turning stock over in a shorter timeframe, while maximising the results for his sellers, was another factor that helped grow his listings volume so quickly.
"We all know the best price you can get from the market is usually in the first few weeks, that's when your sweet zone is," said Edward.
"The Openn process compacts the 2-3 months of a sale, which was quite normal 3-4 years ago, down to just 3-4 weeks. With such a high-intense campaign, the sellers get all the information they need to make an informed decision."
Edward has leveraged Openn's digital platform with consistent efficiency – achieving a median days on market of 15, with a clearance rate of 93 percent.
Watch the full interview here to hear Edward share:
The secret behind his glowing reviews from buyers

How he creates home opens that are like "a Myers on Boxing Day"

What advice he'd give himself at the start of his career
How he signed up a seller on the spot, by leveraging a point of difference