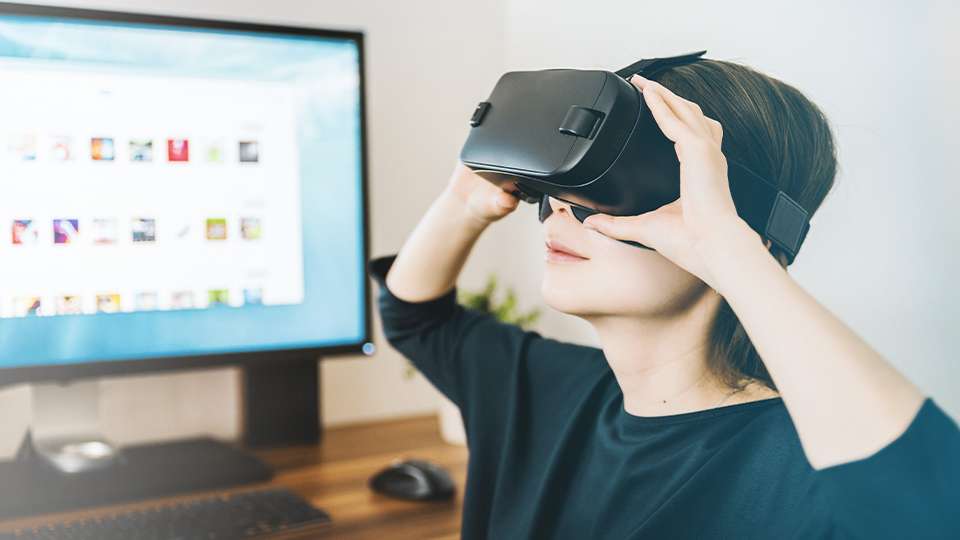 We're all aware of how technology is influencing and driving the most progressive businesses across every market and industry, but I wonder how many of us appreciate how much our business dynamics are changing and where this is coming from?
One of the most evident changes is in our customer's attitude and mindset. Their enthusiastic embrace of new technology is driven by their confidence and motivation to adopt anything they see that saves time, offers more value and reduces hassle or uncertainty. And the reality is that real estate is probably experiencing this shift faster than most - affecting sellers, investors, renters and more importantly agents.
Let's face it, with so many transaction variables, the whole Australian property industry is ripe for the emergence of more value adding solutions. And it's those real estate agents who are willing to think objectively about this new technology. They will be the ones to reap the most rewards and create a real point of difference in their service.
Will technology replace agents?
Agents need to be essential drivers of innovation in real estate. Here's why:
The family home is probably one of the most valuable assets for any Australian, both emotionally and financially, so buying and selling is likely to be one of their most complex and involving experiences. This means that an experienced agent with the abilities and tools to provide a stress-free and positive outcome is going to be indispensable during the selling process.
What are the most impressive real estate technology trends?
Recently, we sat down with Peter Clements, REIA's 2018 Residential Salesperson of the Year, to get his predictions and thoughts on how agents can offer more value and can take advantage of technology.
So, what's in store for real estate this year?
According to Peter, there are three key areas that will benefit from tech investment.
(1) Transparency
"Put simply, customers now demand it," said Peter.
He recalls recent feedback from Dr Clint Hampson Bsc, MSc PhD LLB Barrister & Solicitor, who said this of his real estate experience:
"I detest real estate agents who blatantly refuse to let you know what others have offered as it is impossible to counter offer."
He is certainly not alone. This sentiment is shared by the majority of buyers.
"Traditional selling methods have restricted our ability to ensure we can achieve an optimal outcome for our vendors - and it can be an unfair and frustrating experience for buyers too," said Peter.
Now, new technology is helping to bridge that gap. For example; Openn is a new selling process that combines auction and private sale methods to give sellers the best opportunity of getting a great price. In this sales process, buyers are all pre-contracted so agents are able to reveal the bids throughout the campaign and let the market provide the feedback to other buyers and the owner.
It offers more transparency and flexibility on purchasing terms, which means more buyers can compete and know exactly what they need to pay. This enables efficiencies for the agent and removes missed opportunities or disappointment across all parties.
(2) Virtual inspections
With emerging 360-degree fly-through, Virtual Reality (VR) and evolving drone technology, it's easy to see why conventional photographs are quickly becoming a thing of the past. There are so many advantages, especially for the time-poor client and growing overseas market.
Here's Peter's thoughts on Virtual Reality technology:
"As agents, we can try and fight this (at our peril) or embrace it.
"They'll be times when we can't physically walk a buyer through a home to gauge their reaction. They've chosen instead to inspect the property entirely by VR and submitted documents electronically - this is when the abilities of a good agent is put to the test.
"It means agents of the future must be proficient in multimedia communication and skilled with their marketing.
"That being said, you still want to see the whites of a buyer's eyes to gauge their true interest, even if it's via a video chat," said Peter.
(3) Sign on glass
Digital contracting, with legally binding signatures, via a tablet or smartphone, is already here and being adopted by many. Preference and demand by the consumer will grow on an exponential trajectory within a blink of an eye! This is no surprise, as it makes the transaction easier. Agents who are slow to adopt this will be viewed as Luddites and very quickly lose any advantage they already have.
Docusign appears to be leading the way with integration solution technology, equally, PEXA's online settlement solutions is another great option.
"Agents who are not thinking about digital contracts need to be," said Peter.
"We just need to be mindful of the way people will choose to read and sign contracts in the future. We must ensure we remain central and involved in the contractual processes so the agent's value is not diminished."
What about in 10+ years?
When we asked what he thinks is on the horizon, Peter says it's not complicated:
"In my mind, it's simple: only the best agents will remain.
"Those who want to stay in real estate need to keep learning and adapting their business to deliver better customer outcomes. If you want to survive in a challenging and forever-changing market, you'll need the right tools. That starts with embracing technological innovation," he said.