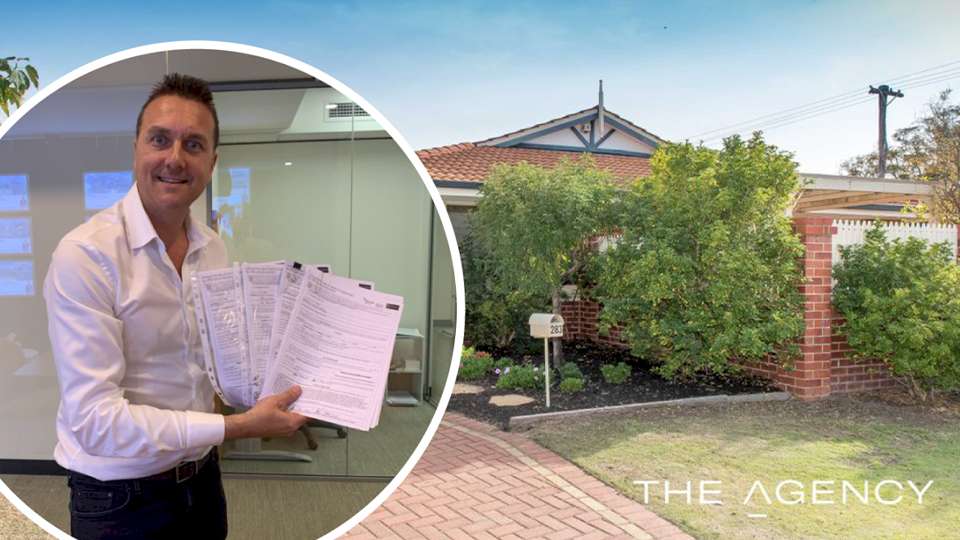 One of Western Australia's top performing agents, Michael Keil of The Agency, is using digital sales platform Openn Negotiation to achieve outstanding results for his clients, in far less time.
The platform allows pre-contracted buyers to participate in the online sales process from anywhere, which Mr Keil says gives agents more flexibility when closing deals.
"Selling properties mid-week is fantastic. Normally with auctions you have to do them on a Saturday or Sunday," said Mr Keil. "With Openn, we sold four properties on a Monday and Tuesday. It was the easiest auction event I've ever conducted."
Placed in the top 1% of WA real estate agents for turnover of sales, Mr Keil believes the transparent purchasing platform will take his business to a whole new level.
"I'm always looking for ways to work smarter and I'm convinced that this is the way of the future," he said.
With the four properties taking an average of just 27 days to sell, Mr Keil plans to use the system to halve his days on market.
"I'm currently sitting at 61 average days on market. So if I can bring that down to 30 days using this system, then I'm going to kill it. I can double my turn-over with less work.
"I do not want to take 60-90 days to sell a listing anymore. I'm over it," he said.
During the COVID-19 period, Mr Keil found buyers were putting in consistently low offers which impacted his energy and enthusiasm for real estate.
"It was getting to a point where I was thinking: 'I don't even want to show this buyer through because I know he's going to make me an offer 30 to 40k under what the owner will accept. I'm just wasting my time'," he said.
"That's not a good headspace to be in to sell real estate."
The experience led him to begin using the Openn platform, which allows agents to reveal the leading bid from as early as day one of the campaign. This is possible because all buyers are fully qualified after signing a contract up-front.
"Using Openn Negotiation, I could create competition and urgency by taking a lower offer and turning it into a live 'bid' on the platform," said Mr Keil. "It allows you to actually test that price in the market and see if any buyers will beat it."
With several successful sales now under his belt, Mr Keil says there's no turning back.
"With this system, I can easily see myself selling two properties per week for 40 weeks of the year — taking holidays and a Christmas break — with my eyes closed.
"I absolutely love it. I've got my enthusiasm back for real estate," he said.
Mr Keil says his vendors are quickly seeing the benefits of the online system as well.
"There's a little bit of resistance early because it's new. But once they've experienced it, they say they will never sell their house another way."
For agents not using the system yet, Mr Keil's advice is simple: give it a go.
"Seriously, if you've got an offer on a property that is 30k apart from where the owner is and it's not going anywhere — switch it over to Openn and get it sold," he said.
What is Openn?
Managed entirely by a real estate agent, Openn is Australia's trusted property sales platform — combining components of traditional selling methods and technology to allow greater transparency, flexibility and ensure the best possible sale outcome is achieved.
An Openn Negotiation is conducted entirely online, where pre-contracted buyers can start bidding from day one. The leading bid can be shown on all real estate advertising portals - even if it is lower than what the seller wants.
The sales process is very flexible as vendors can choose to allow buyers with conditions to participate and bring the final bidding stage forward to sell the property quickly.
The entire process, including the signing of all documentation, can be operated on a suitable device from anywhere in the world.
All bids are binding, so once the hammer has fallen, the auctioneer has the authority to sign the final contract and complete the sale.
To add Openn to your agent toolkit, head here.