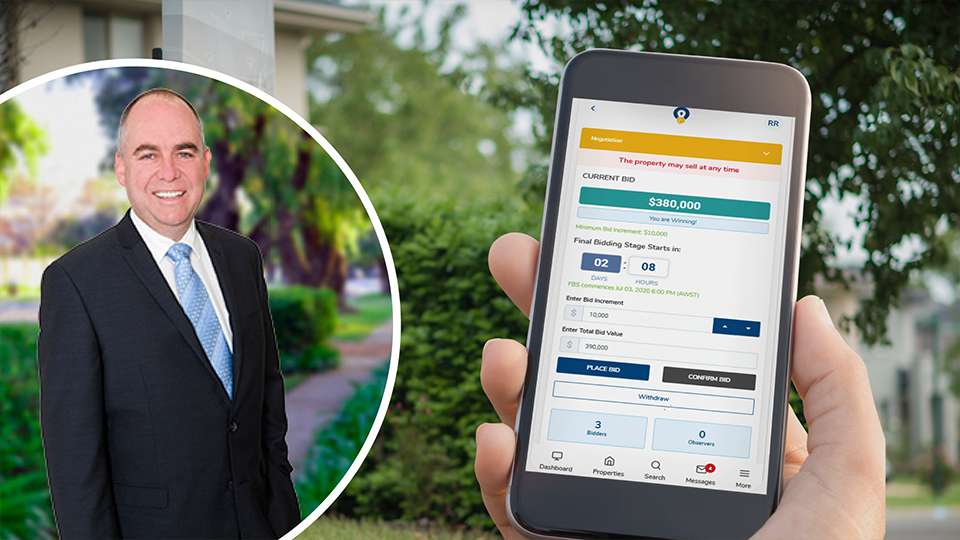 ACTON Rockingham agent David Parlor, one of the early pioneers of the Openn Negotiation sales method, is reaping the rewards of embracing transparency.
He recently claimed the Openn Negotiation Agent of the Year title for the Peel and South Metro area, following a year of outstanding results through the platform:
Engaged over 60+ qualified bidders
Launched 38 negotiations
Sold 21 properties with a total value of over $11 million.
Openn Negotiation spoke to David about his success and pulled back the curtain on the interesting experience he brings to real estate, gained from a previous life.
David became an agent in 2012, following an epiphany that the real estate market was missing something.
"I was investing pretty heavily in real estate myself, and I found there was a bit of customer service lacking in the industry. That's where I thought there's an opportunity for me to focus more on the customer, rather than on the houses," he said.
He admits he didn't take the 'traditional path' into real estate. David previously worked in casino management – opening a Poker Room in Newcastle, England, and even won an international poker tournament in Moscow, Russia.
"I was in casinos and hospitality for about 20 years, worked all over the world, in America and the UK, Crown Melbourne and then Burswood Casino, where I commenced my gaming career," he said.
"Maintaining integrity in the gaming industry was always of paramount importance to me. I was regularly involved in the development of different games and enjoyed assisting players in understanding the intricacies of new gaming products."
This focus on integrity and customer service flowed naturally into David's real estate career – he's passionate about providing a transparent experience for his sellers and buyers.
"One of the things I love about Openn Negotiation is the transparency of it, unlike when playing poker where players try to conceal the value of their hands."
David discovered Openn in 2017 and became one of the first advocates for the online sales process within the ACTON Real Estate group.
"I was the first one in the office to try the system and kept pursuing it, but without the proof to be able to say to people, 'look these are the results that we've got in this area, ' it was a hard sell to start with," he said.
"Now with all the evidence we've got behind us, I'm finding the majority of my clients are embracing it and wanting to use this system."
As the world of technology continues to advance, David insists real estate agents must continue to embrace change, just as his clients have.
"I think a lot of people believe it's only young people that are going to use Openn because it's new and it's on the Internet - but I've had plenty of clients that are of retiree age that have no issue with it whatsoever," he said.