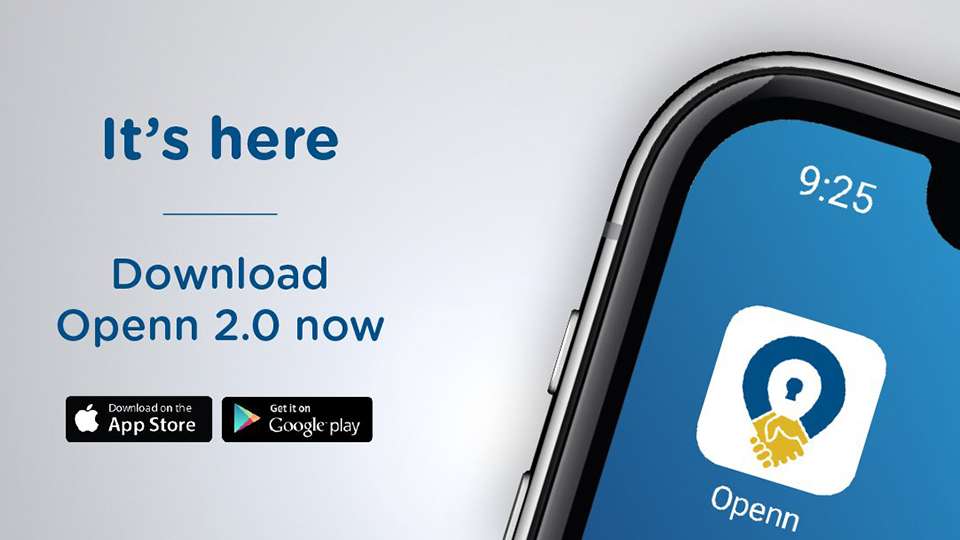 It's here!
We're very excited to launch our new and improved version of Openn, which offers a range of new features, a streamlined user interface and a better experience for everyone.
You talked- we listened.
Welcome to 2.0!
Why did we upgrade the app?
Openn is changing the online property sales method through its revolutionary new approach, combining the benefits of private treaty and auctions and removing their limitations.
As part of our goal to make the Australian real estate landscape better for agents, buyers and sellers, we've been collecting all your feedback over the last 20 months and made a lot of changes to our platform, for the better. The new update is designed to be:
Easier
Faster
More accessible for everyone who uses it.
Openn is growing
We are seeing a huge uptake in the number of people who are interested in using Openn to buy and sell their home.
In under two years, there are now:
Over 8,400 users
Over 1,240 registered agents
2,315 bidders who have made over $4.06 billion worth in bids
Over 980 properties listed with Openn; and
Over $255 million in property sold
What new features are in Openn 2.0?
To make our platform even better for you, we have included the following upgrades.
(1) A more streamlined sign-up process
It's now even easier to sign up to the Openn app for all users whether you're a buyer, seller or an agent. With just one step, you're ready to get involved and bid.
You can even use your Facebook or LinkedIn details to sign in if you prefer.
(2) Intuitive layout
Once you're in, the layout of the menus allows you to easily find properties that you're interested in. Photos are larger, and you can even "favour" properties to save them into a personalised list and keep an eye on their bids.
The dashboard also makes it really simple to navigate around and monitor your activity.
(3) In-App Messaging
The app will now keep you informed about any important updates as they occur.
There are also added sound effects to help emphasise notifications and add more excitement to the bidding process.
(4) Easier for agents
Uploading and managing properties on Openn has been completely reworked to make it much simpler for agents and their support staff. You can also upload your picture and details to each listing.
This way, you can focus on selling the property faster and less on admin.
We've also included a new training environment within the app so that agents can hone their skills and get comfortable using the platform.
(5) More options to observe
At Openn, we truly believe in transparency. This is why we are offering 5 free observer credits to everyone, so you can watch a few real Openn Negotiations occur in real time and experience it for yourself.
(6) General Conveniences
The app is available on all devices, including PC, Android and Apple iOS, as well as iPad and Android Tablets.
Credit card accessibility has also been added, including American Express, to make it easier for you to choose which payment method you prefer.
Try out Openn 2.0 for yourself today!
What are you waiting for?
Head to www.openn.com.au to sign up or download the app on Google Play or the Apple App Store.
Discover the real estate revolution for yourself today and soon you'll be wondering how people bought and sold property before Openn.