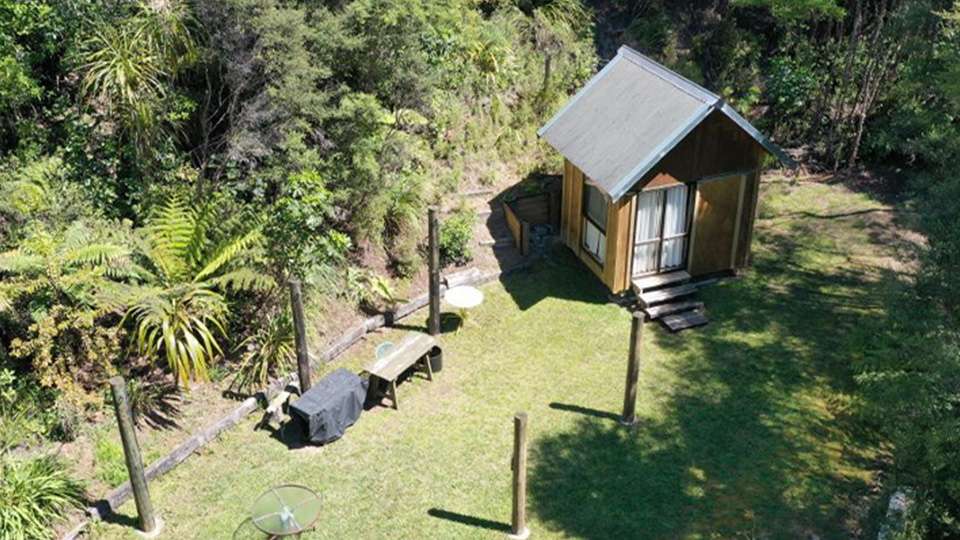 A rare bush block in Coromandel Peninsula of Waikato, New Zealand has been snapped up for $400,000 via online sales platform Openn.
Selling $50,000 above reserve, 432B Tapu Coroglen Road received over 100 enquiries from Auckland-based buyers hunting for an escape from inner city life.
The property is a glampers dream and a 'true Kiwi bug-out property' according to sales agent, Gordon Turner of First National Paradise Coast.
While the site is over two hectares, the actual residence takes cosy to a whole new level, with room for just one double bed.
"It's as big as a small bedroom," said Mr Turner. "It might not even be 3x3 meters."
When deciding which method of sale to use for this property, Mr Turner believed the platform Openn Negotiation just made sense.
"I knew the buyers were all going to be Auckland-based," he said. "I chose Openn because of the remote factor, as buyers can bid from anywhere. Otherwise, I would have ended up holding an auction at the office with people on the phone."
The transparent nature of the Openn Negotiation process meant that all bids could be revealed to the public, garnering a great deal of interest from buyers across the country.
Seeing the opportunity presented by the property, the reserve was set above what the sellers originally were hoping for, and the results did not disappoint.
"The vendors wanted to set the reserve at $320k and I said 'No, let's do $350k, I've got a good feeling about this,' because we had so much interest on it," he said.
Mr Turner believed that scarcity in the current market, plus the rarity of the block itself, spurred the two qualified bidders to continue bidding well beyond the reserve price, resulting in overjoyed vendors.
"There were tears. People were jumping up and down. It was like when you're cheering on the Melbourne Cup," he said.
As one of the first agents in New Zealand to champion the Openn Negotiation process, Mr Turner sees a strong place for the digital sales method in his business.
"I'll keep using it. When I've got the right property and the right conditions, I'll use it again, absolutely," he said.
Want to know more about Openn? See how savvy agents are using this process to sell more property in less time here.