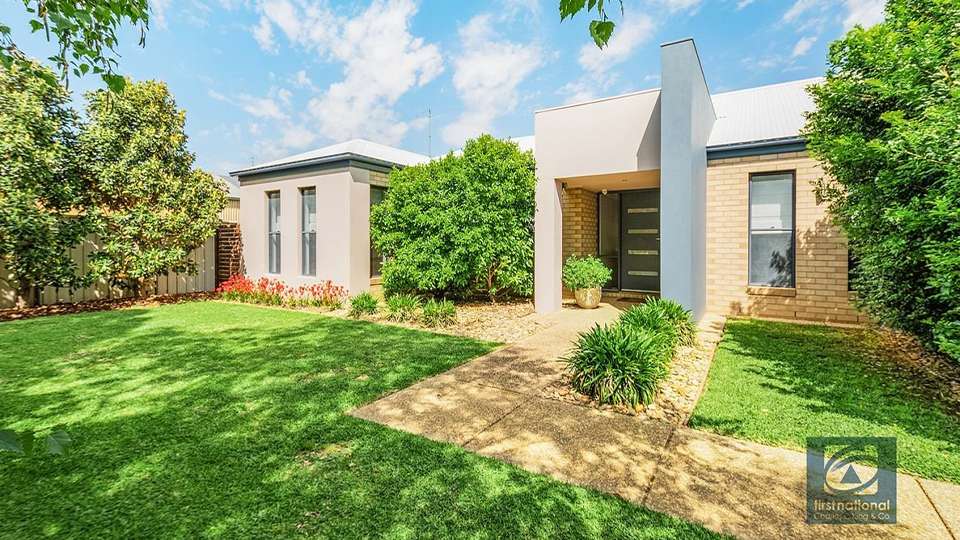 The market is heating up across Australia and savvy agents are using technology to extract higher prices in multiple-offer scenarios.
After just one day on the market, Rowena Ash of Charles L King and Co First National had four buyers interested in her listing at 4 Airdrie Court, Moama, NSW, with the highest offer at $675,000.
Faced with a multiple offer situation, Rowena recognised the current private treaty campaign would limit her ability to create competition and drive a higher price for her vendors.
"The owners were good friends of mine and they would have been ecstatic with $675,000," she said.
"But I explained to them that our best chance of getting the highest price would be by allowing the buyers to compete openly through the Openn Negotiation platform."
An Openn Negotiation is conducted entirely online, where pre-contracted buyers can start bidding from day one. As the leading bid can be shown on real estate advertising portals, agents are able to be completely transparent with buyers which results in increased momentum and significantly lower days on market.
With the approval of her vendors, Rowena switched her private treaty campaign to an Openn Negotiation and had the original buyers register and submit their prices through the app.
On the night of the final bidding stage, the buyers bid steadily until the property sold for $725,500 –achieving $50,500 above the highest private treaty offer.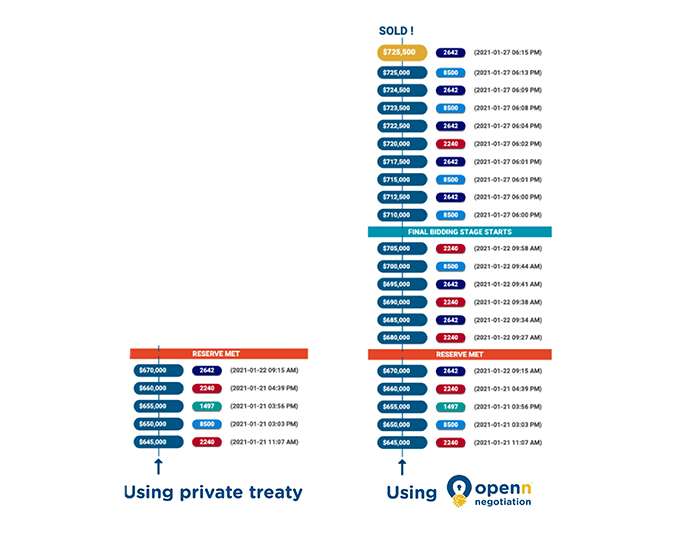 By switching the campaign to an Openn Negotiation, Rowena Ash achieved $50,500 more for her vendors. View the full bidding timeline here.
"The vendors were beside themselves," said Rowena. "I had one of them in the room with me, watching it all go down live, while the other was at work listening on the phone."
According to Rowena, the buyers liked knowing where they stood in the bidding and found the platform easy to navigate.
"One of the unsuccessful bidders, while disappointed, said they enjoyed the transparency and the ease of being able to bid at home with a coffee in hand," she said.
While this was Rowena's first experience using Openn Negotiation, her agency has built a strong track record of results with the platform.
Charles L King and Co First National have run six successful Openn campaigns, where they achieved an average of $46,000 above reserve for their vendors.
"Both our buyers and sellers love the transparent nature of Openn Negotiation and the results speak for themselves," said Troy O'Brien, Director of Charles L King and Co First National.
Want to learn more about Openn Negotiation? Visit www.openn.com.au or book in a free demo.