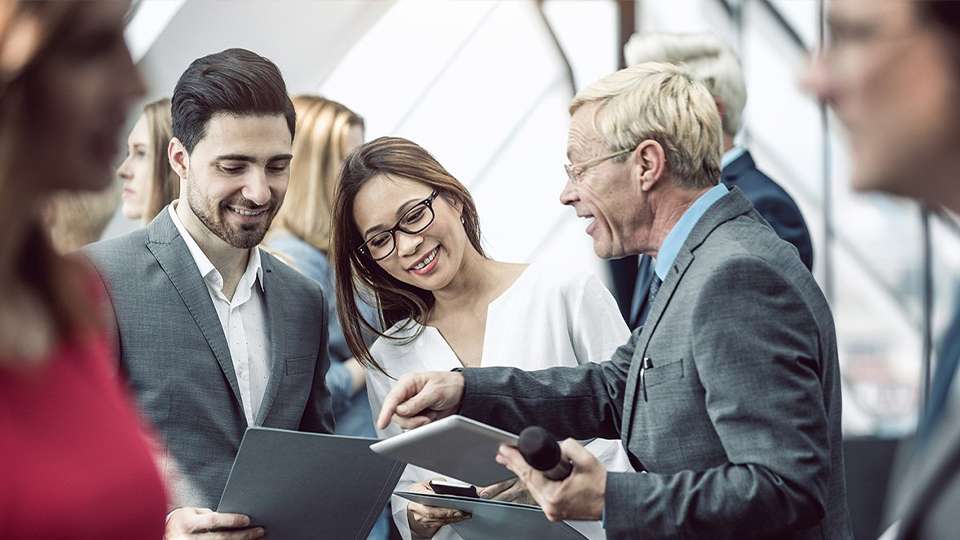 We understand.
As a real estate agent, you're invited to a different conference every week, and while some may be really beneficial or motivating and a nice break from the ordinary, you still have so much on your plate - and time is money.
Then, you see an invitation for the Openn App Training Seminar.
You've heard about it and you want to know more, but you are time-poor.
Well, here's why this day session is one you just can't afford to miss, and why it's worth making the time for.
What happens at a regular real estate speaker conference?
Someone energetic gets up and talks about the industry, provides some tips and tricks which are useful, and then you go off and (hopefully) apply them. These events are great to 'brush up' your skills, but they have diminishing returns for you. After all, there's only so many times you can hear the same speech about the same topic, right?
This is where Openn is different.
How is the Openn seminar unique?
Openn is a brand new, revolutionary way of selling property.
When you attend our day seminar, you are introduced to a completely new system - one that allows you to differentiate your services from your competitors and win more listings with a new tool that offers the potential to achieve far better results.
We cover three main topics that help you build skills to achieve success:
Learn about the legally binding contractual obligations involved with Openn, including Offer and Acceptance, Annexures and Listing Authorities.
Dialogue: learn exactly what to say to get the best results from the Openn process. From winning your appraisal, to securing buyers and getting the best results.
Learn all of the features of the Openn App.
What topics are covered?
Openn is a piece of technology that requires agent involvement and is completely driven by you. This means that in order to use it, it's important you are trained correctly.
The Openn course takes about 5 hours. During this time, we cover the following:
How to use the most innovative sales method in the world today.
Participate in a live example to see why Openn really works.
Cover the contractual obligations.
Learn how to contractually commit buyers from day 1 of your campaign to encourage open competition.
Why Openn?
Openn is an innovative method offering transparency to buyers and sellers like never before, while achieving the best possible market price in a shorter time.
In fact, Openn's advantages were recently recognised by REI Australia as the main reason why Peter Clements won Real Estate Agent of the Year 2018, and also why his team at Mint Real Estate also won Small Agency of the Year (Australia-wide) for the second year in a row!
"If you adopt this first, as an agent in your local area, then you'll be way ahead of your competition," said Peter.
Check our website for upcoming times in your area and register Here
Related Articles
Blogs
Openn partnerships information
Openn has recently entered into a strategic agreement with RE/MAX and Professionals to support the adoption of transparent and digital sales...