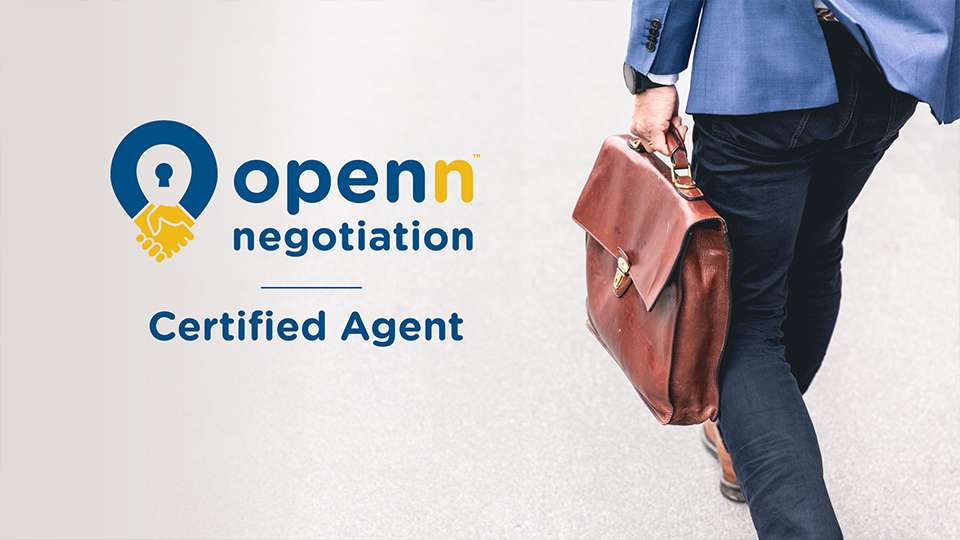 Now that you're a certified Openn agent, you're in a fortunate and unique position. You now have a genuine way to differentiate yourself from other agents in your local area.
While Openn isn't about changing your unique style, approach and customer service, it does allow you to offer your vendors and buyers an additional method of sale to consider; one which promises them a much better outcome than other traditional selling methods.
Here are a few tips and ways that you can promote yourself as an agent, as well as links to Openn resource tools that you can use today to get out there and make the most of your advantage now.
(1) Understand that it's new
Right now, you know the benefits of Openn. You have participated in the course and witnessed the advantages yourself.
However, the general public aren't as familiar with Openn as you are. It's a revolutionary, new selling method, and so it's important to be aware that people looking to sell may not be as enthusiastic as you at first.
Don't be put off. It's an education process and if you use the provided dialogue, it will help you improve when speaking to potential clients.
Click here to revise the dialogue scripts.
(2) Experience it for yourself
We understand you're probably excited to get started with Openn; however, don't feel obligated to rush in and sign up several clients immediately, as you need to acquaint yourself with the whole process. Your confidence will grow as you do more at your own pace.
Start slowly and build up from there to ensure you are getting the most out of the platform and continuing your high standards of customer service.
(3) Email Communication
As agents, we rely heavily on our database of customers. This is a great way of notifying them about your new method of sale and explaining the benefits that you can offer them.
This will also create a bit of curiosity for people considering selling, and may actually draw them out of the woodwork!
(4) Social Media
People love social media, and it's a great way to make announcements to your local community. It also allows you to use rich media such as videos and photos to support your message.
Just remember, social media is a personal medium, so it's important that you write a post that is personalised with an original photo or video. Try platforms such as Facebook, LinkedIn, Instagram, Twitter, Snapchat or Pinterest.
(5) Media Release
If you wish to be more formal, then you may consider using a proper PR approach, where you promote your use of Openn as a selling method via a recent successful sale you completed with the platform.
Writing an article for the local paper or producing a blog that explains how the sale went will capitalise on the unique story and allow you to spread your message now. This will generate a lot of human interest and provides your local community with a real case study, which you can then show to future vendors.
Here is a link to a template that you can customise.
(6) Your Listing Presentation
If you have a listing presentation kit that you take to meetings with potential vendors, consider adding Openn as an additional page so that you can cover it during your meeting and secure the listing.
This way, Openn becomes part of your selling pitch and makes people feel more at ease with the whole process.
How Openn can help you promote you as an agent
Openn is an effective tool to use, especially in the more difficult market, so get out there and promote your differences to draw in more leads and potential vendors.
Be a pioneering agent who believes in using innovative methods to offer better customer service and surpass your competitors!
If you have any questions or have any suggestions, please let us know. And don't forget to share your success stories with your network and within the Certified Openn Agents Facebook group.