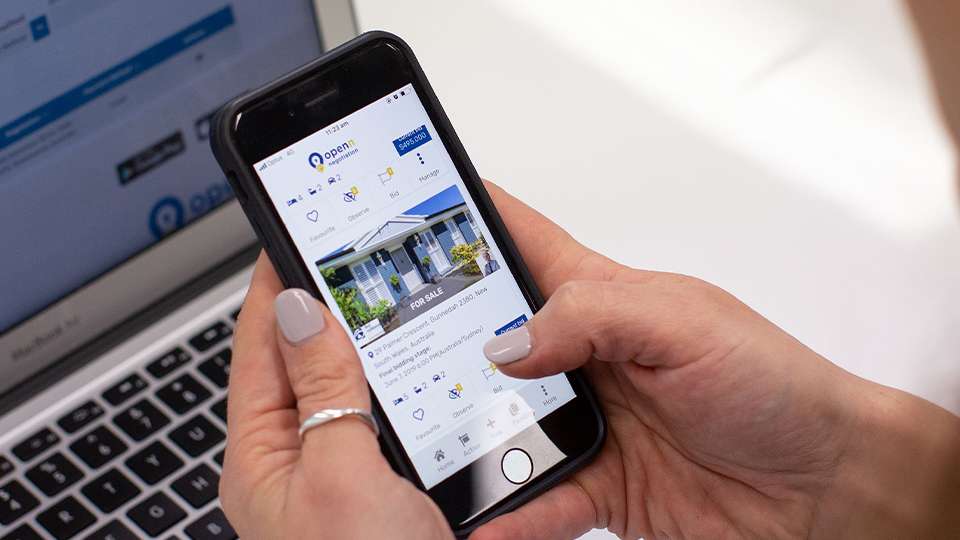 Australians love auctions. We love the theatre, we love the excitement, we love the competition and we love gathering around on a Saturday morning, coffee in hand, to watch a beautiful property go under the hammer.
But, there's more property sales than auctions. Every property has different needs and demands; some suit a traditional auction while others don't.
The smart agent makes the most of every tool at their disposal, and many are finding success with online bidding platform Openn Negotiation, which offers a hybrid between traditional auctions and the private treaty sales process.
The Openn Negotiation platform requires an Auctioneer to facilitate. It still falls under auction law, but it opens a property up to more buyers and gives them full transparency throughout the process.
Openn Negotiation also allows the vendor to be in control of the bidder's terms they choose to accept, with many allowing those with conditions to participate.
Unlike a traditional auction, where all efforts of the sales campaign culminate on one day, an Openn Negotiation allows bids to be made and recorded from day one. The evidence-based process helps vendors and buyers find the best market price under competitive tension – often in less than 30 days.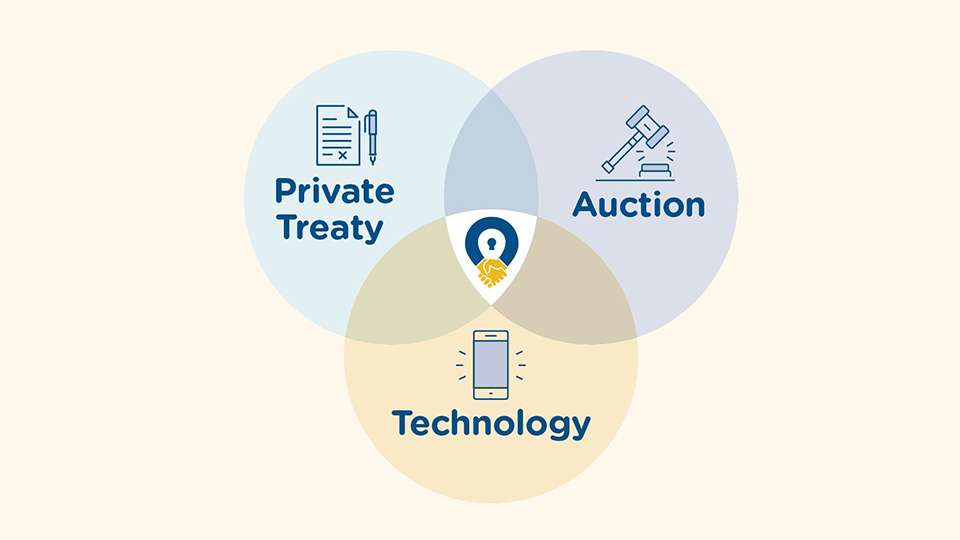 Open to conditional buyers
The traditional auction typically holds buyers to a number of terms, including iron-clad bank approvals, which can prevent interested parties from taking part. This lessens the buying pool, which in turn lessens the competition and can reduce the chance the seller will get the best price for the property.
Openn allows vendors to consider and approve buyers with conditional terms, opening up a whole new pool of potential bidders.
Buyers enter an opening price for a property on the Openn Negotiation app and then submit their chosen terms, including settlement date, deposit and finance conditions for the seller's consideration.
Once approved by the seller, the qualified buyer's bid becomes a live bid, and they can see how many bidders there are, the current highest bid and how long until the final bidding stage begins. Unlike private treaty, this process means all qualified buyers have complete price transparency and know exactly how much they need to pay.
David Villarosa from Villarosa Real Estate believes allowing buyers with flexible terms is a huge selling point for vendors.
"My sellers loved being in control of approving only buyers that met their desired terms. The sole qualified buyer put forward a knock-out bid and the property was sold in 8 days - they couldn't be happier, " he said.
Bid from anywhere
Openn allows buyers to bid from anywhere, as long as they have a solid internet connection. The possibilities this brings cannot be underestimated says Caro Cunningham of Mint Real Estate, who experienced the benefits of the technology first-hand when selling a property in Dalkeith, WA.
"The successful buyer was not even bidding from the comfort of his own home. He was eating pizzas at an Italian restaurant. So you can be anywhere in the world," she said. The rising participation of bidders from international locations is something that many agents have also cited as a significant benefit of Openn.
In the final bidding stage, the app provides a countdown timer and bidding increments, while the agent and auctioneer are in constant communication with participating bidders, working to increase the price.
Bidders who have participated in the process have commented on the merits of being able to bid from the comfort of their own home. By virtue of the privacy this grants, many noted it allowed them time to consider their position and bid further.
Auction from day one
Openn Negotiation is essentially an auction from day one. Buyers can put in a knock-out bid to try and secure the property early, or they can start at a comfortable price and bid to a level they see value.
Will Ainsworth, a leading auctioneer and Principal of McGrath Real Estate in Geelong, has been using Openn Negotiation since July 2019 and enjoys the flexibility of the process.
"The auction goes over a three or four week period but [with Openn] if there's enough interest you can bring it forward. If there were five bidders, you could hold it tomorrow," he said.
At the end of the day, nothing will replace a great Saturday morning auction or the role of a top auctioneer. But agents who want to put their best foot forward need to have all the right tools at their disposal.
As a companion to traditional auctions and private treaty sales, Openn Negotiation gives agents another way to ensure the best results for their vendors and give themselves the edge in tough markets. As Brian Devereux from Gateway Residential puts it: "It's just another tool in your toolbag."
Want to learn more? A new round of Openn Negotiation training dates has just been released. Get in early and secure your spot now.
Related Articles
Blogs
Using Openn: a buyer's perspective
Openn is a new online method of buying and selling property. The process allows qualified buyers to see all competing bids, giving all users,...