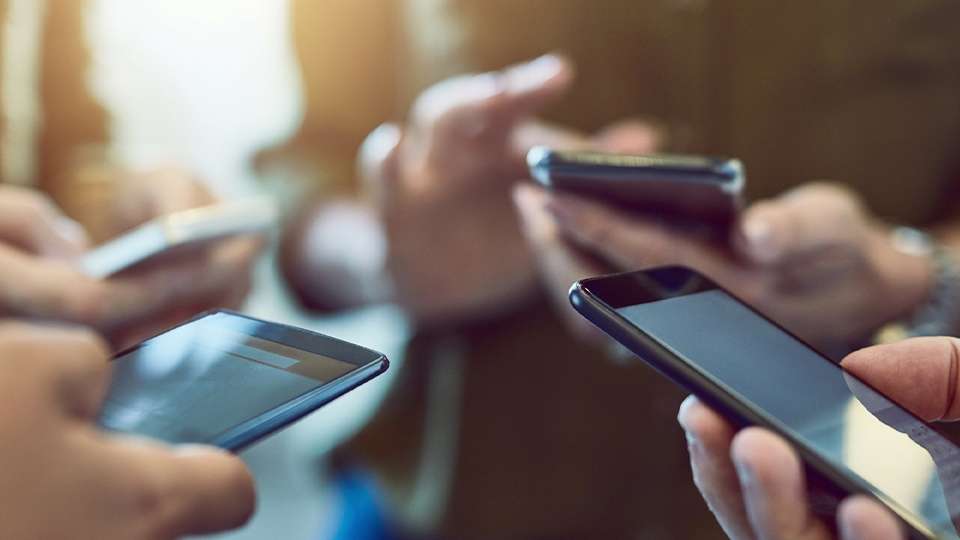 Social media is a powerful way to reach buyers and sellers in your area. It raises awareness for both your listings and your services.
In an ideal world, you have a savvy social media marketer on hand to do it all for you. But often, the reality is that it's just another thing added on top of your busy agent plate.
Well, we're here to help! Recently, we interviewed Bernie Chia, Managing Director of digital agency Alyka, to serve up some practical tips for real estate agents looking to improve their social media results.
You can check out the highlights video here, or you can dive right into the full 20 tips below:
(1) Understand the difference between marketing and branding
People often confuse marketing and branding. Marketing is about three things:
What do you do?
How do you solve your customer's problems?
How do they buy it from you?
Branding is about how people feel about you, and the experience you promise to deliver them.
When using social media, remember it's all about social relationships. It's important you mix both of these messages with the 80/20 rule in mind: with 4 out of 5 posts about your brand. Don't just promote what you do.
(2) Choose the right platforms
Social media can sometimes feel like a full-time job! With new platforms popping up every day, it's easy to spread yourself too thin trying to be everywhere at once.
It's best to start with looking at where your customers are and then build outwards from there. Our recommendation is to pick three platforms and do them really well. Most real estate businesses only use the big two (Facebook and Instagram). So, by adding an extra one in, you'll be ahead of the game and reaching more customers.
(3) Should I boost content or just use organic?
Organic posts are free, but get limited reach; whereas, a boosted post is paid for to be seen by more people.
It comes down to your budget and the old adage – quality over quantity. The better content you produce, the more interactions you'll generate. So, focus on creating quality content first, then spend money boosting the posts that are the most engaging and match your brand, such as a new listing or a great result.
(4) Use video content
Video is still very popular with all audiences today and can help generate high engagement, so it definitely needs to be part of your mix on social media.
Remember, attention spans are short (especially when you're competing with cute dog videos). So, make sure you grab their interest from the start and keep the video brief.
(5) Use captions on your videos
The majority of people watch videos in silence; therefore, it's important to include subtitles so that they can read along. You can use cheaper services such as rev.com that will transcribe your videos for as little as $1 a minute.
(6) Upload straight to Facebook
Facebook's algorithm prefers if you upload your video content straight to their platform rather than linking a YouTube clip, as it's a competing social media platform.
(7) Engage, engage, engage!
Every time someone comments, likes or shares anything you post, respond to them. Say thank you or offer to send them more if they're interested. This is the secret to conversion!
(8) Sharp subject lines
Think like a magazine editor when you're writing your subject lines. When you're online, you need to remember that you're competing with a lot of noise. Use headlines that are catchy and offer high value while being low effort.
Keep it simple. Personalise it when you can. Don't be afraid to use shock and awe, pose a question, and use numbers and statistics where relevant.
(9) Tell a story!
If you've just sold a property, don't simply take a snap. Put a thumbs up and say "SOLD". Share the story behind the home, as people want to know what they can expect from buying and selling with you. What did it sell for? How many buyers? How much above or below reserve did I go for? How many days on market?
(10) Go live!
You would have seen when someone you're following goes live on Facebook- it jumps straight to the top of everyone's notifications. You can do the same! Think about using it as a tool to drip hype and awareness before a big home open or auction.
(11) Always use hashtags on your Instagram
It's a really simple one, but so many people don't do it! More tags = more views = more engagements. Keep your relevant hashtags saved in your notes and post them into the comments.
(12) Create look-alike audiences
A 'look-alike audience' is a way to reach new people who are likely to be interested in you because they're similar to your best existing customers. Use your existing database to find common demographics and target those on Facebook.
(13) Think through the full marketing funnel
Don't just think about one objective when it comes to social media, like "I need people to call to sell." Aim to use it for a range of actions, such as building awareness, growing your database, educating your market, and so on.
(14) Consider looking into the new Facebook chatbot feature
It's a great way to get a 100% response rate for your Facebook page! You can trial this on Peter Clements Real Estate Coaching page right now. Click here.
(15) Give it all away for FREE
Yes! Giving information away for free helps you to become the leading authoritative in your area – the trusted source of handy tips and advice. By giving people consistent, useful and valuable information 99% of the time, you'll be amazed at how the effort is repaid when you ask for the business 1% of the time.
It's called the universal principle of reciprocity.
(16) Create content that your audience actually wants
What questions are your clients already asking you? Research says the #1 problem that a vendor faces when deciding to sell is: What price do I sell my home for? Create some content that helps them to answer this question.
For example: Openn helps solve this problem by letting the market set the opening price and working its way up.
(17) Share the latest statistics that have become available in your area!
Buyers, sellers and the community, in general, want the latest information. If you are the agent who provides it, you will be seen as a key opinion leader in your area. This builds trust.
(18) Talk about the real estate process
Be the agent who clears the unknown for the public. For example, produce a video, blog or podcast on the different selling methods available to vendors, as well as the pros and cons of each.
(19) What about tips for buyers?
People love tips and are always looking for them. So, post about topics like: What are the top 5 things a buyer can do to ensure they find the right property at the right price?
(20) Be an active part of your local community and share what it has to offer
Part of an agent's job is to know their local market really well, and you can show this by posting on social media about your local suburb. For example:
Collaborate and share with other locals in your area who already have a great audience, such as a restaurant or hair salon.
List 5 of the best things to do in your suburb for under $20.
Interview the local lawn mower who's been keeping lawns green for 20+ years.
Ask questions like: Who's got the best garden in postcode XXXX?
List 10 ways to make your house worth more for under $100.
Good luck and happy social media posting!
Did you find this useful? Here at Openn, we're all about supporting agents to achieve great results. Become a certified Openn Negotiation agent today to receive regular tips and tricks as part of our weekly webinar series.