The vendors were in Positano, the agent was in Perth, and the winning bidder was in London. Have you ever seen a property sale like this?
The picturesque, cliffside town of Positano, Italy certainly wasn't where Lindsay and Kim planned to be when their home was going under the hammer.
Through the power of technology and an online selling method, they were able to watch, in real-time, as buyers competed to secure their property in Subiaco, WA.
After 18 minutes of nerve-wracking bidding, the property sold to a buyer who was bidding out of London, a result that was achieved in just 13 days.
Lindsay and Kim's unique sales experience was set in motion a few weeks before their holiday, when they were buyers themselves on a property being sold via Openn.
Buying their home
Lindsay and Kim discovered Openn through a property they bought in Claremont, listed by Caro Cunningham of Mint Real Estate.
As qualified buyers on the platform, the pair were able to openly negotiate on price, with the advantage of knowing exactly how many competing buyers there were.
During the final bidding stage, buyers use a laptop or mobile device to place bids – meaning they can participate from anywhere.
"It was exciting! You definitely get caught up in that moment," Kim said about the process of buying their new home.
There wasn't the usual pressures of an auction, the couple said. Instead, they felt like they could take the time to talk through the purchase together and be comfortable with the decisions they were making, which resulted in delight when their bid was the winner at the end of the process.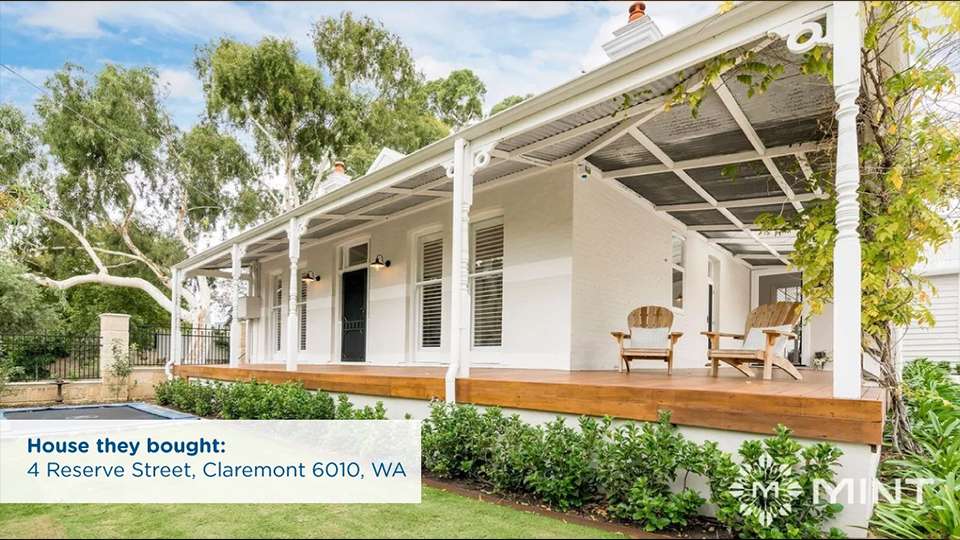 Time to sell
Having seen how successful the Openn process was, Lindsay and Kim were quick to reach out to selling agent Caro Cunningham about using it for their home.
"That night after they secured the property, they rang us and said, "Can you please sell our house?'" Ms Cunningham recalled.
"We had their property on the market within four days. It was a very short campaign because we had so much interest."
With such strong interest levels, they decided to bring the final bidding stage forward, which meant Kim and Lindsay would be in Italy when their property sold.
Using the Openn platform, all they needed was a WiFi connection, and they were able to catch all the action in real-time.
"Looking over the water with olive trees down the cliff, massive 200-foot yachts just cruising past, and we're sitting there, selling our house," said Lindsay.
"I couldn't believe how easy it was," said Kim. "It almost didn't feel real." Openn works with pre-contracted bidders, meaning the couple knew every bid placed on their home was legally-binding — significantly reducing stress levels.
A total of seven bidders took part, giving the pair a sale price of $1,685,000 and achieved in just 13 days.
"We had one of the buyers bidding from London and our sellers were watching the sale live from Positano, Italy. It was absolutely amazing and wouldn't have been possible using any other sales method," said Ms Cunningham.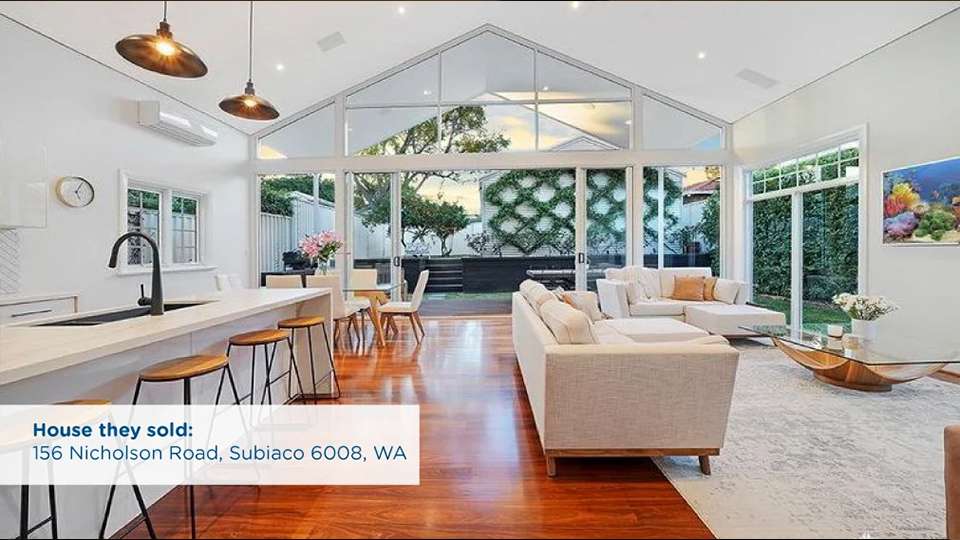 Happy buyers, happy sellers
Ms Cunningham has been using the process for over two years and says it's a win-win for buyers and sellers.
Since using Openn, she said one of the best outcomes of the process is how easy the lead generation is. In Lindsay and Kim's case, the pair were so happy as buyers, they decided to sign up and sell their own home with her too.
The transparent Openn sales system puts both buyers and sellers at ease and allows them to feel more in control of the process, generating clients who are delighted to use the platform again and again.
"Lindsay and Kim loved the Openn Negotiation process because they could see where their price was going throughout the campaign," said Ms Cunningham.
To hear Lindsay and Kim share their amazing real estate story, watch the video here.