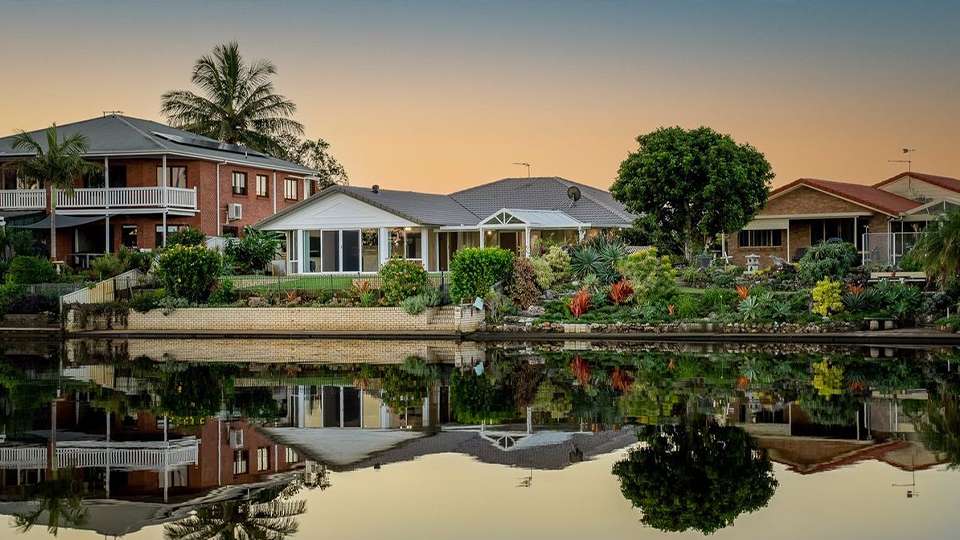 Raine & Horne Murwillumbah has set a new street record for a home in Pottsville NSW, using digital selling process, Openn.
The property, 8 Edinburgh Court, attracted buyers with its beautiful waterfront views, huge living spaces and prime location.
Sales agent, Jason Dittmar, leveraged the Openn platform, which facilitates transparent online bidding, to achieve the final sale price of $1.67 million.
During the five-week campaign, the listing received a tremendous amount of interest with 5,643 page views, 33 enquiries, 16 inspections and 5 registered bidders.
The online sales process was a new concept for Greg Mason, the seller; however, he was thrilled with the final outcome.
"The process was terrific with no stress involved. I liked the idea that buyers could bid throughout the five-week marketing phase. Then at the final bidding stage, it was great that everyone could see what was happening with the bidding," Mr Mason said.
"It was all very professional and well-organised. Jason and the team were brilliant, and I'd recommend the Openn Negotiation process to anyone thinking of selling. It's an outstanding result. I'm really stoked," he added.
Mr Dittmar said while there were originally five registered bidders, only two of those bidders remained at the final bidding stage.
"There was spirited bidding, and the final result has proven the market value of the property, as two buyers were willing to pay in the vicinity of the final result," Mr Dittmar said.
"The Openn Negotiation platform is the best method of sale for real estate agents. We have now sold over 50 properties via this method – and the incredible results speak for themselves."
Business owner of Raine & Horne Ocean Shores/Brunswick Heads & Murwillumbah, Julie-Ann Manahan, first heard about Openn a few years back at the AREC Conference and has since implemented the system in both offices.
"With so many people used to buying online via platforms such as Amazon, eBay and so forth, it was only a matter of time for it to hit real estate. The response from sellers and buyers has been one of total gratitude, as they love the ease of the open, honest and transparent process." Mrs. Manahan said.
To learn more about Openn, book in a free demo or visit www.openn.com.au