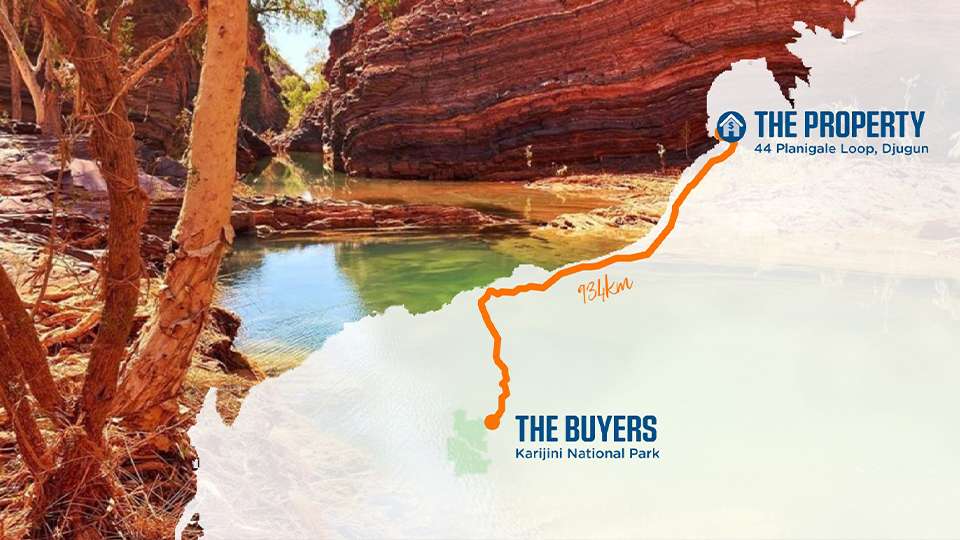 A Broome property has sold entirely online to buyers who were 934kms away, camping at Karijini National Park.
Using digital sales process Openn Negotiation, Lana Ziverts of First National Real Estate Broome facilitated the sale remotely while her sellers watched on from the other side of the country.
The property located at 44 Planigale Loop, Djugun, sold in just 14 days – an incredible feat compared to the 289 days this exact same house had spent on the market prior, using traditional methods.
It was an exhilarating experience for the buyers, who secured the property from one of the most remote locations in Australia.
Happy campers secure their first home
Daniel Cizerle and his partner were on a camping trip at Karijini National Park, chasing adventure. They would end up leaving not only with memories, but with a new investment property too.
During an Openn Negotiation, buyers use a laptop or mobile device to place bids – meaning they can participate from anywhere if they have an internet connection.
The final bidding stage for the Djugun property was set to occur right in the middle of their camping escapade. Reluctant to cancel the trip but knowing they needed internet, David came up with a game plan.
"There was no signal where we were staying in Karijini," he said. "So, we drove about 30km to the nearest roadhouse which had 4G internet."
"We had our tablets out and an expensive bottle of wine sitting there in the car just in case we won."
After the clock counted down and the property was theirs, the couple enlisted the help of an English backpacker to take some happy snaps.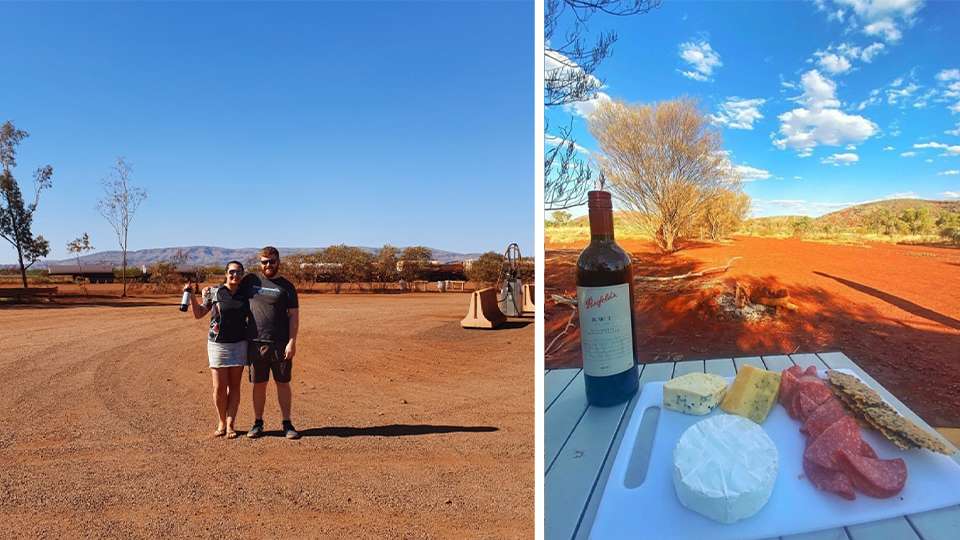 As first-time buyers, it was a nerve-wracking experience; however, David said the ease of the technology and the transparency offered by Openn Negotiation were huge benefits.
"It was super easy to jump on at any time," he said. "If someone else made another bid, it was all live. It was super straightforward and there was no lag or bugginess at all."
New chapter for the sellers
Gearing up to fully retire, the sellers were thrilled that the Broome property finally found its new owners.
"This property was becoming a burden to manage for the sellers who were based in NSW," said Lana. "So they were very happy to see it sell."
Having been on the market for some time prior, Lana Ziverts, the property agent, said the Openn Negotiation campaign helped the owners consider their options more accurately.
"The sellers wanted it sold but had some difficulty understanding where their property was placed in our current market," said Lana.
"The Openn Negotiation process showed them exactly what investment buyers were out there and their realistic prices."
What is Openn Negotiation?
Managed entirely by a real estate agent, Openn Negotiation is the most reliable and transparent online method of selling property in Australia.
An Openn Negotiation is conducted entirely online, where pre-contracted buyers can start bidding from day one.
The sales process is very flexible as vendors can choose to allow buyers with conditions to participate and bring the final bidding stage forward to sell the property quickly.
All bids are binding, so once the hammer has fallen, the auctioneer has the authority to sign the final contract and complete the sale.
To find out more about buying and selling using Openn Negotiation, visit www.openn.com.au