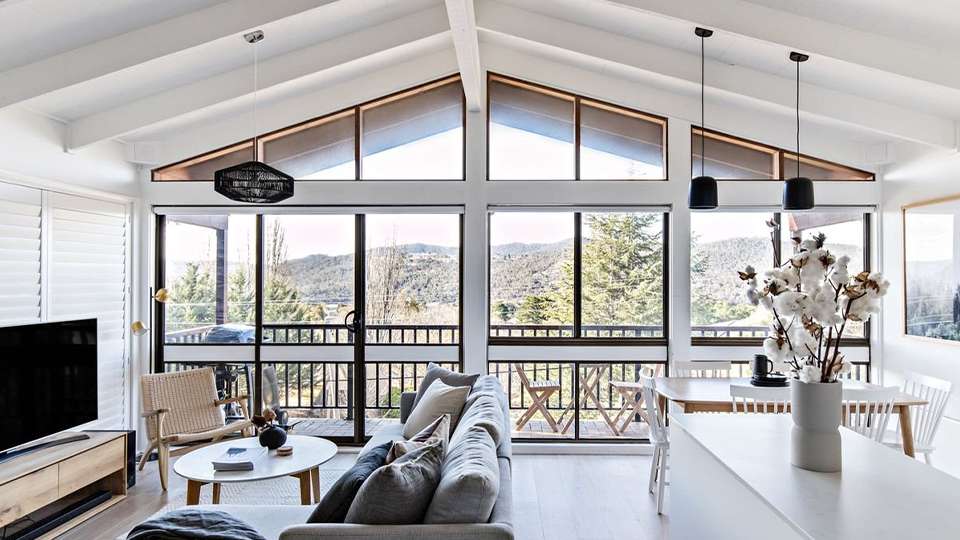 The renovated, 3-bedroom apartment in central Jindabyne was sold by Gordon Jenkinson of First National Real Estate Kosciusko via Openn Negotiation, an online sales process.
With picturesque views over the snowy mountains, the holiday home attracted 18 bidders and 67 observers during its 22 days on market. A total of 72 bids were made before the property was sold for $1,021,000, an astounding $151,000 above reserve.
Gordon Jenkinson told Williams Media he chose Openn Negotiation as most of the buyers came from Sydney, Canberra, or interstate. The ultimate buyer was from the NSW Riverina region.
"Most of our buyers and vendors live outside the area and we would never have attracted 18 bidders to a physical auction," Gordon explained.
"Openn has been fantastic over the Covid period when people were hesitant of travelling and mingling with strangers. Vendors and buyers love the transparency of the process, and it has certainly shortened our days on market."
Gordon told Williams Media that the vendors were extremely pleased with the outcome.
"We sent out 170 information packs in the first week of the campaign, so the vendors shortened the auction to 3 weeks. We reached the reserve price a week out from the final bidding date, so they were very relaxed heading into the final stages of the auction, but never in their wildest dreams did they think they would achieve a sale over 1 million."
The renovated, holiday getaway is DA approved for short term usage for 8 people, and offers remarkable views of the lake and surrounding snowy mountains.
The property is a 7-minute walk from Jindabyne's shops, restaurants and cafes.
"Eliza Lee One is a beautifully presented, 3-bed/2-bath holiday apartment in central Jindabyne," Gordon told Williams Media.
"Apart from turnkey sale, the $100k plus of bookings in place this calendar year and the 70sqm lockable garage were big attractions."
Source: First National Real Estate Kosciusko