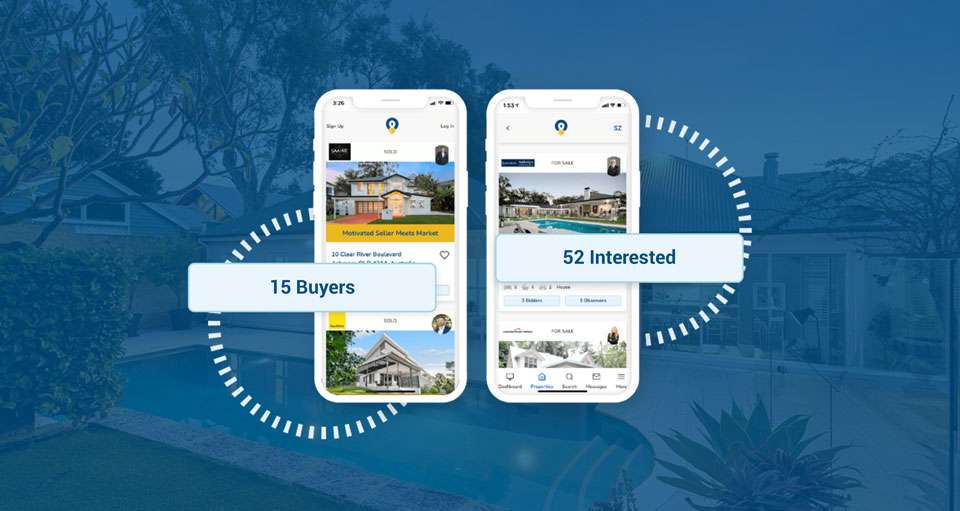 The number one question that often circulates the real estate industry is: "How do I get more listings?" If you're a new agent, then you're likely getting mentored by pros or listening to hours of training videos. If you're a seasoned agent, then perhaps you have your own formula that remains tried, tested and true.
But what if you could boost your business, just by ticking a box?
One of the impressive tools available in the Openn platform is the observer feature. With one click, you can welcome potential sellers and other interested parties to watch your campaign as it unfolds.
By inviting as many people as possible to view your campaign, the benefits are two-fold. Participating buyers see the high interest levels and are more compelled to take the property off the market. More importantly, you demonstrate your skill and expertise to vendors you are actively prospecting, opening the door to your next listing.
With this digital formula in place, you effectively package your prospecting and selling into one, fail-proof system.
How to use the Observer Function
Look at the observer function as the ultimate marketing tool for your real estate business. Once you generate a good system for getting observers to join your online campaign, then you rapidly increase the rate of growth for your business.
Here are 5 ways to reach new sellers and generate interest in your listing using the Observer tool:
Engage the seller

– Ask your vendor if they know anyone who is selling their property or if they can invite people within their network to observe your campaign.

Door knocking

– Never underestimate the power of old school marketing tactics. Door knocking is another great way to get your foot in the door. Simply letting people in the area know about your campaign and giving them DL flyer with a QR code link to drive observers to your online property.

Letterbox drop

– Similar to the above, create a flyer or even a simple letter with a QR code you can leave behind

Social media

– Share the link to Observe the property in a post on your page, or create an ad targeting your local area

Text/Email List –

Send an email or text to a target segment of your database with the link to Observe
After the sale, follow up by asking: "Hey, did you see the price we achieved on that campaign? Would you like me to look at your property and tell you what price we could possibly achieve for you?"

The Observer tool creates a much easier path to getting an appraisal – the sooner you employ a system to drive observers to your listings, the faster your business will grow.
Who should I invite?
It's important to remember Observers cannot place bids or offers on a property. Some people to invite include:
Potential future sellers

People in the surrounding street/ neighborhood

Landlords in your rent roll

Sellers with stale listings using traditional methods

Seller's friends and family, and people they know who are selling their property
When should I allow Observers?
It's a good idea to wait until you have registered buyers and have confidence the property will sell before allowing Observers to join. When competing buyers see the number of people who have registered to watch, it's the digital equivalent of a fully packed front-lawn on auction day.
Remember: the more observers = the more perceived interest in the property.
Effectively, the more of a buzz you can create around your listing, the better the chances of getting an excellent result for your vendor.
Want more advice and tips on creating more listing opportunities with Openn? Book in a chat with an Openn team member here.