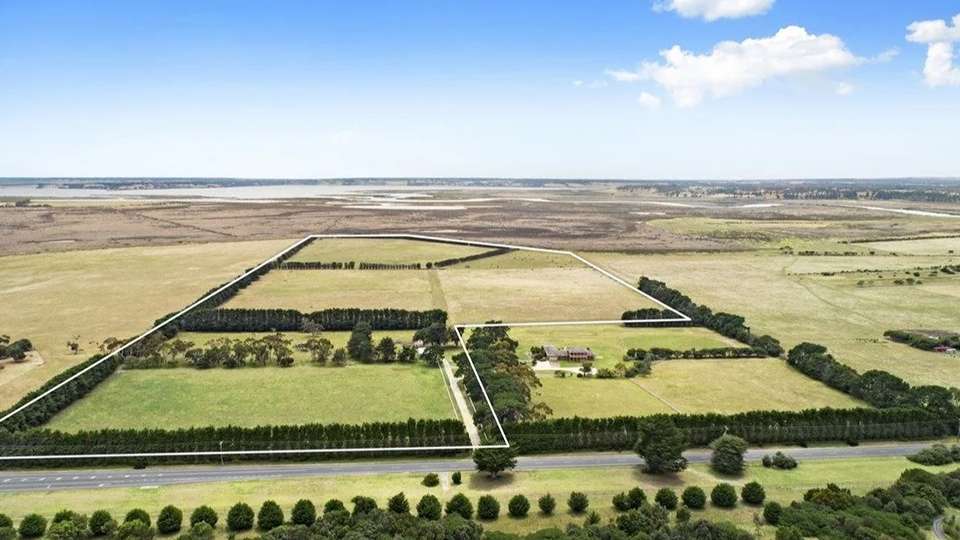 Bidding skyrocketed to $220,000 above reserve for a stunning 75-hectare property last month, located along the fringe of Barwon Heads.
The result blew everyone away, with 1701 Barwon Heads Road, selling for $1.92 million - well above the reserve price of $1,700,000.
The property had been sitting idle on the market for around 18 months with a previous agent.
Peta Walter of Bellarine Property took over the listing and, with a reinvigorated campaign strategy, got the property sold in just 34 days.
Expressions of interest campaigns are a common method of sale for the area; however, recent feedback from buyers made Ms Walter reconsider using this approach.
"Buyers felt uncomfortable with the process because there wasn't a lot of transparency, which I felt hindered many from putting an offer in," she said.
With local buyers demanding a more open and transparent method, Ms Walter felt online bidding platform, Openn, would provide the ideal solution.
Her sellers did have a few reservations when she suggested using the process for their property.
"At first, the seller was concerned about excluding older demographics of potential buyers, because it's all online," she said.
However, Ms Walter assured her client that in today's digital era, everyone has access to the Internet and is familiar with technology.
"Interestingly enough, the two bidders who kept competing for the sale were of the generation that the seller assumed wouldn't have been receptive to new technology."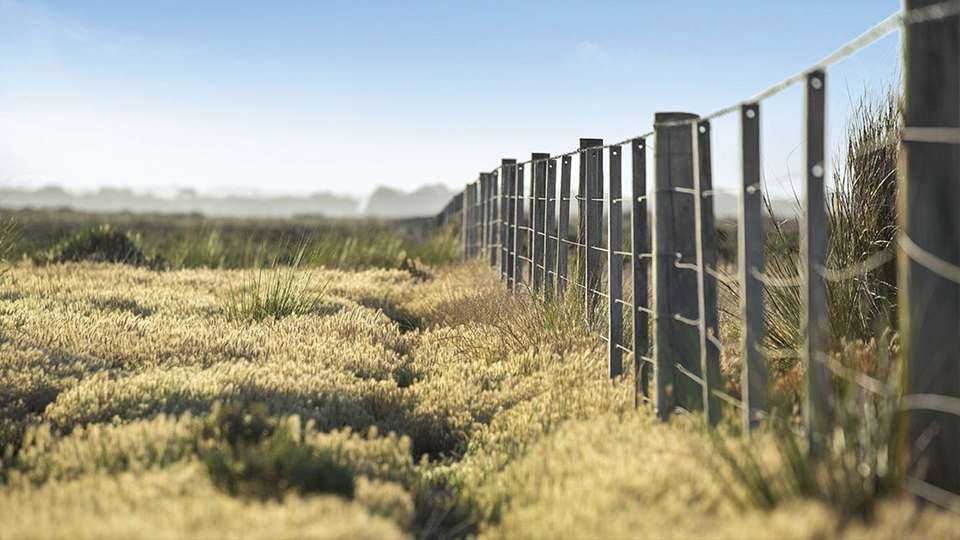 With Openn, buyers are pre-contracted and can participate with flexible terms, (subject to the sellers' approval) which Ms Walter feels is a huge benefit in today's market.
"Most buyers today need the 'subject to finance' condition," Ms Walter said. "So, unlike traditional auctions, this method caters to them and allows more bidders to participate."
Ms Walter predicts the sale would have gone very differently, had she not used the Openn method.
"If we didn't allow a subject to finance buyer, the property would have sold for the reserve price," she said. "So potentially the vendor could have missed out on an extra $220,000."
The buyers, too, saw online transparent bidding as a great way of purchasing property, because it always gave them the opportunity to increase their bid.
"Even the other party that missed out, they told me they thought the process was great because it was ultimately their decision to not go any further," she said.
"Using Openn, you put the property forward to the market and encourage them to put their best offer forward. It's exciting, it's online and people can look and engage with the process confidently."
Ms Walter's sellers were thrilled by the result and enjoyed being able to watch the bidders compete in real-time for their property.
"After having the property on the market for such a long time with little interest, it was nice for them to see people were actively pursuing the sale because they really wanted it. It was rewarding for them and myself."
Here is how the online bidding progressed over the 34 days.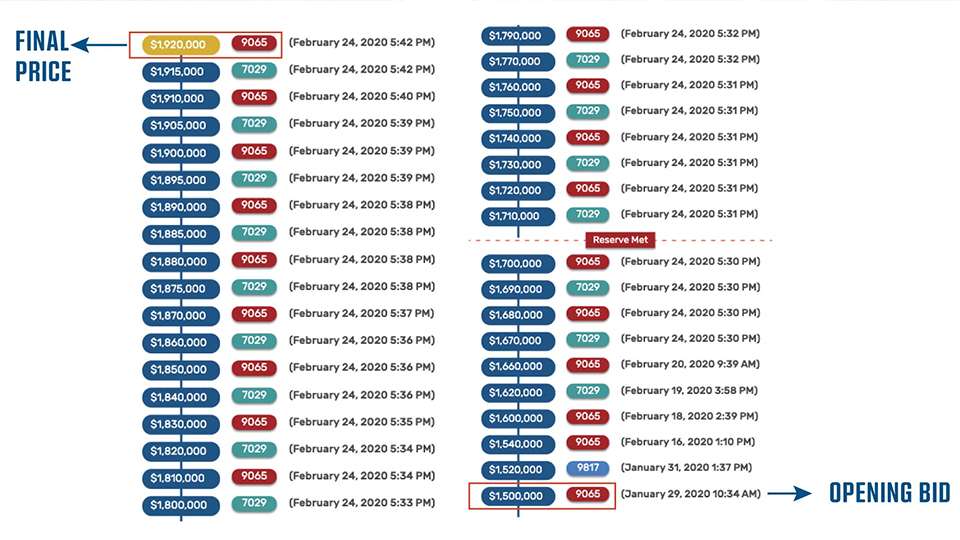 While there's never a one-size-fits-all when it comes to real estate, Ms Walter says she enjoys being able to offer her vendors another option when selling.
"Openn has so many great features agents like us can take advantage of," Ms Walter said.
"It opens many doors for engagement and offers. It's also an exciting experience for the buyers and a rewarding one for the sellers."
Importantly, Ms Walter feels the technology ensures agents remain central to the negotiation process.
"This kind of online bidding process doesn't just run itself. Agents still need to be skillful and proactive throughout to achieve the best result."
What is Openn?
Openn is an online property purchasing platform designed to be transparent and fair for both buyers and sellers. Managed by professional real estate agents, it allows qualified buyers to openly negotiate on price with the advantage of knowing exactly how many real competing buyers there are.
Experienced and highly skilled agents are an integral part of the selling process. With the Openn advantage, you'll be able to better demonstrate your value to your vendors and achieve great results.
To add Openn to your toolkit, register for a training session here.
Related Articles
Blogs
The 4 things ALL sellers want
Selling a home is one of the most exciting (but also the most stressful) decisions a person will make. Stress levels may increase if the home needs...