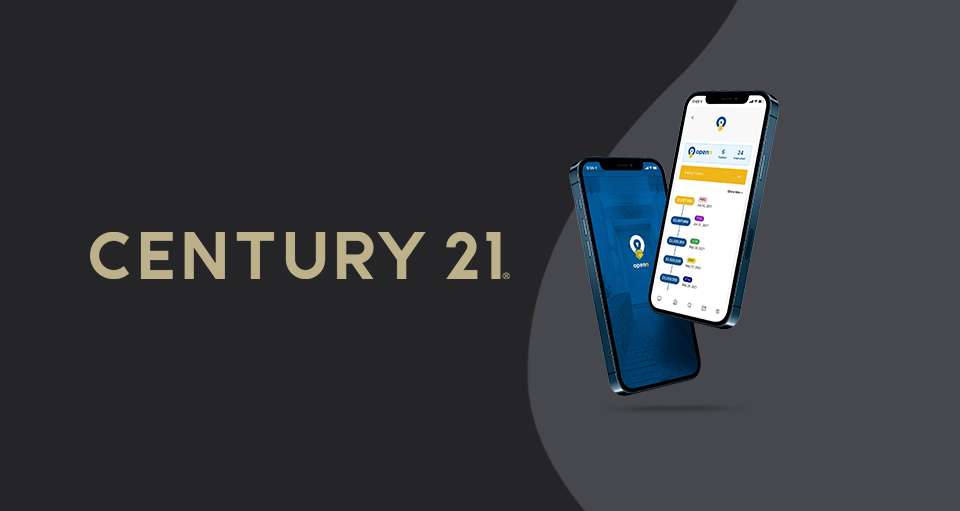 Openn is pleased to announce it has partnered with Century 21 Australia to assist with adoption of Openn's property technology software.
The Partnership will see Openn's technology integrated into Century 21's proprietary 'eSales' CRM software and include a program that incentivises agents to adopt the Openn Platform to sell properties.
Century 21 is one of the largest real estate brands in the world and currently support approximately 180 independently owned and operated offices within Australia and New Zealand.
Openn facilitates greater efficiency and transparency in property transactions for the benefit of buyers, sellers and agents. The Century 21 Partnership has evolved from approximately 95 of their agents already successfully utilising the Openn technology. Openn has certified approximately 5,000 real estate agents and has facilitated more than $5.6 billion in property sales over the last 6 years in the Australian and New Zealand markets.
Openn CEO Au/NZ Sean Adomeit said: "We're thrilled to partner with Century 21 - a globally significant player in the real estate market. This Partnership is further validation of the effectiveness of our technology which is helping thousands of real estate agents achieve optimal sales outcomes for their clients.
Openn will do everything we can to assist Century 21's large network to understand the power of the Openn platform and anticipate building an enduring and mutually beneficial Partnership with this market leading group. Together with Century 21, we hope to improve transparency and efficiency in property transactions in the Australasian region."
Century 21 Australia CEO James Bell said: "As agents, we're acutely aware of the need to provide transparency to participants in real estate transactions. For some years, we've observed Openn's growing role in addressing this need for transparency in the Australian and New Zealand markets.
We're delighted to offer this cutting-edge solution to our expanding network of property sales professionals and look forward to helping Openn to onboard their technology to our sales teams. The roll-out of Openn's technology to the Century 21 agent community represents our commitment to provide a unique value proposition to our staff and clients."
Related Articles
News
Openn Appoints New CEO for AU/NZ
Openn is pleased to announce the appointment of Sean Adomeit as Chief Executive Officer ('CEO') of Openn Pty Ltd, the Company's 100% controlled...