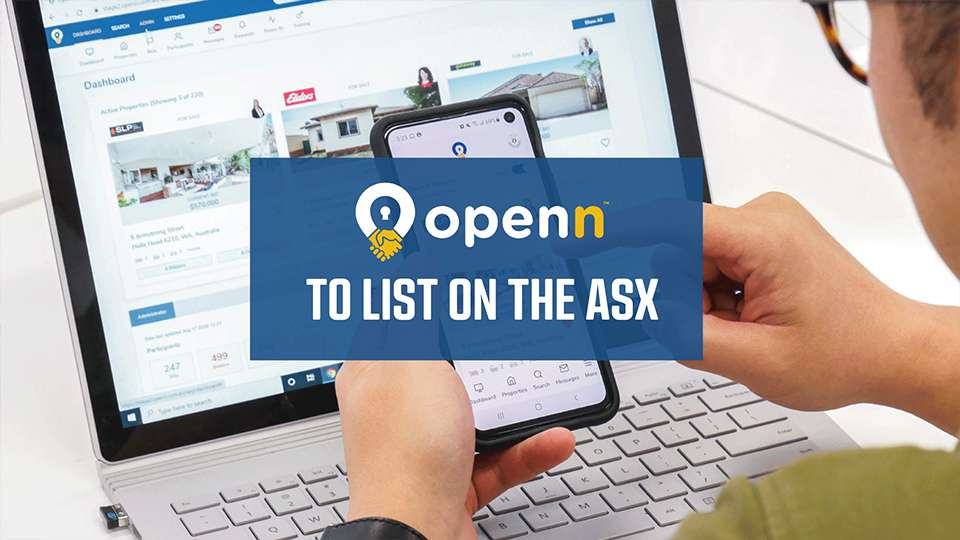 Australian property technology (PropTech) company, Openn ('Openn' or 'the Company'), is scheduled to list and commence trading on the ASX from 12pm AEST on 21 July 2021, under the ticker 'OPN'.
The Company closed its offer fully subscribed, raising the full $9,000,000 through the issue of 45,000,000 shares at $0.20c per share under the fully underwritten prospectus lodged in May.
Openn's technology facilitates a real-time, online bidding process to achieve the true market value for a property, through competitive price tension. The platform builds trust between agent and buyer, whilst ensuring price maximisation for the seller.
The funds raised through the offer will facilitate Openn's expansion to meet industry demand, specifically in Australia, New Zealand and North American markets. Branching out into America and exploring international expansion aligns with the Company's long-term vision and growth strategy.
Related Articles
News
Patent accepted in USA
Australian-listed property technology company, Openn Negotiation Limited ('Openn' or 'the Company')(ASX:OPN), is pleased to announce that the United...