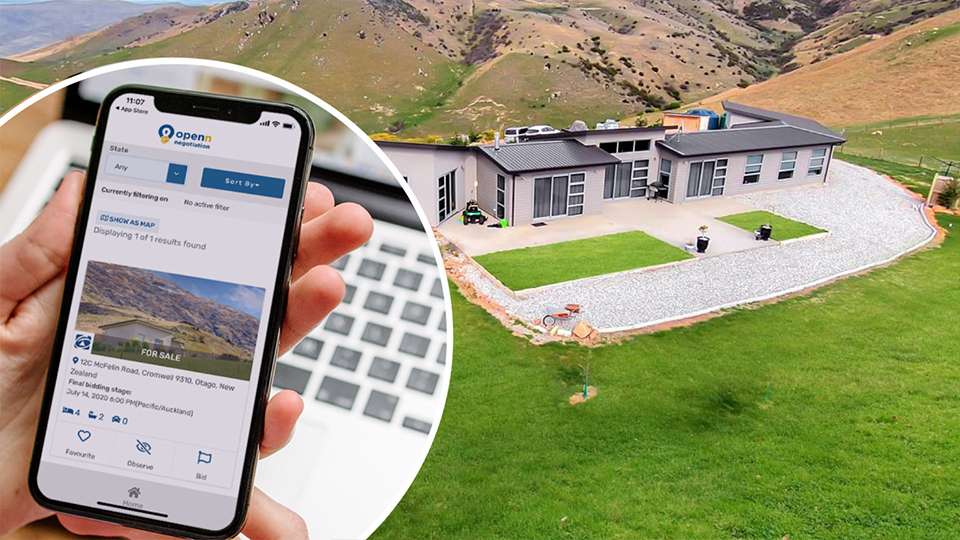 Online selling method, Openn, has launched in New Zealand with Carl McNulty of First National Cromwell officially the first agent to use the platform.
Mr McNulty has listed 12C McFelin Road, Cromwell, and is excited to pioneer the selling method following its success in the Australian market.
"I was first introduced to the Openn Negotiation platform through an agent based in Perth," said Mr McNulty.
"I could see how it offered the best of both worlds in terms of getting the best value for the vendor while creating full transparency for the prospective buyer."
"When I heard the platform was live in New Zealand, I was keen to give it a go. I'm excited to see how the market responds."
An Openn Negotiation is conducted entirely online, where pre-contracted buyers can start bidding from day one. As the leading bid can be shown on real estate advertising portals, agents are able to be completely transparent with buyers which result in increased momentum and significantly lower days on market.
The sales process also offers agents and vendors flexibility as they can choose to allow buyers with conditions to participate and bring the final bidding stage forward to sell the property quickly.
"It essentially combines the best parts of auction and private treaty negotiation methods," Mr McNulty said.
"Buyers can see exactly where they stand and know their competition is real. There's no more guesswork or missing out on a property by a few thousand dollars."
Transparency gives buyers confidence to put their best foot forward in the bidding, said Mr McNulty, which provides sellers with the best possible chance of achieving the highest price.
"My vendors ultimately want the best price the market has to offer and to know exactly how much demand exists for their property from day one — Openn Negotiation gives them the best chance at this," he said. Interest is expected to be high for the hillside property which boasts 360-degree views.
"It's a really unique property, with complete privacy and close to town. The views are simply spectacular," said Mr McNulty.
Peter Gibbons, Managing Director of Openn Negotiation, said the push into New Zealand was a natural next step for the business which has facilitated more than $970 million in property sales since its inception in mid-2017.
"This launch is an exciting milestone for Openn and we're delighted with the swift and positive response from agents so far.
"Our expansion was driven by the high number of approaches we received from New Zealand agents, particularly during COVID-19, who believed the process would work extremely well in their market.
"We're looking forward to working with more bold and innovative New Zealand agents who strive to deliver the best possible experience for their buyers and sellers," Mr Gibbons said.