Note: To update Anchor Name, click "Edit Module" at the right top.
Note: To update Anchor Name, click "Edit Module" at the right top.
Real-time, digital property transactions
The future of real estate is undeniably digital – are online sales tools in your listing kit?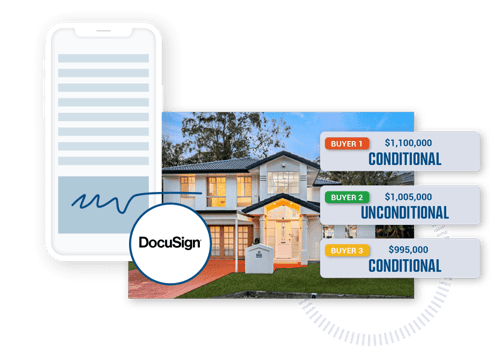 Become a leader in digital selling with Openn
Every month an average of 480 buyers are submitting offers online via Openn. Don't get left behind, stay up to date with the latest real estate technology
.
What people are saying
Having been in property, new homes and real estate for nearly 20 years, this is the fairest and most fun way to buy and sell real estate. It is bringing an unparalleled level of integrity back to the industry whilst keeping industry professionals thoroughly engaged throughout the process.
This is a game changer. It is transparent; there's no two ways about it. The buyers can see what other buyers are prepared to pay, and the seller can see what the other buyers are putting in. We're getting sales and results a lot quicker!
This method of sale has given us the point of difference in our area! We are selling homes for more than expected and our clients are over the moon! Love working with the Openn Team!
This system is working wonders and I'm looking forward to helping more clients experience amazing results using Openn.
Best piece of tech in the industry. Openn has made selling homes much more enjoyable and transparent. Makes it fair for buyers and sellers. This is the way all properties should be sold.
This is a fantastic platform based on a great process, but also backed up with very user-friendly and clever tech! Openn gives confidence to both buyers and sellers that fair market value is achieved.