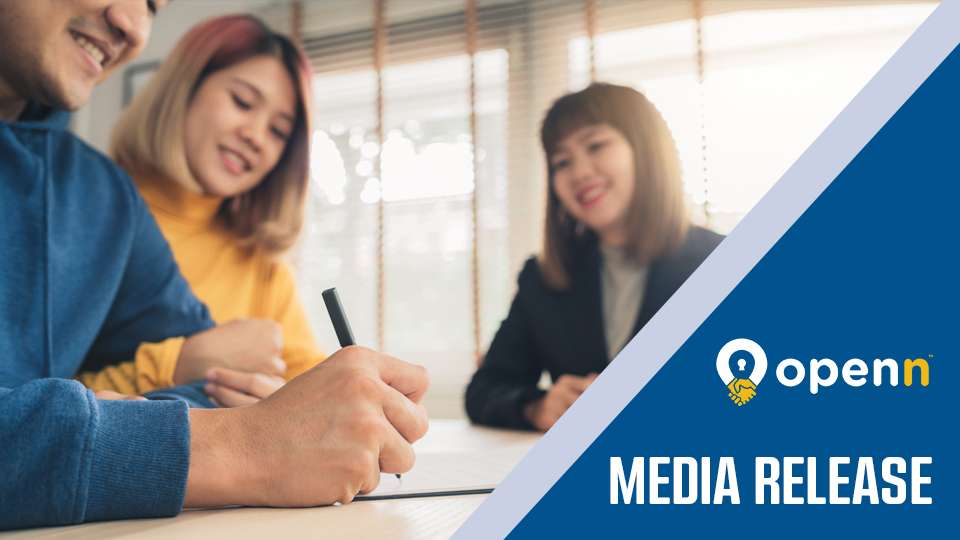 As auctioneers across the province can evade rules aimed at safeguarding consumers, Openn's platform seeks to provide greater transparency and end-to-end protection.
IRVINE, Calif., July 26, 2022 – Openn, a new 'proptech' solution, will be launching a pilot program in Canada this summer to help support the offer and acceptance process in a real estate transaction. The platform will provide real estate professionals and their clients with greater transparency and protection through modern solutions.
"Real estate is a rapidly expanding and evolving industry that requires greater transparency, equality and efficiency," said Eric Bryant, Openn NA Director of Operations. "With that, we are seeing auction companies across Canada emerge and in provinces, such as Ontario, there continue to be regulatory loopholes in the property auction process that pose consumer risks. We believe our technology supports transparency at every stage of the real estate transaction, and Openn is looking forward to bringing that technology to Canada to help solve these consumer challenges."
While most Canadian provinces having a registration system or legislation regulating the activities of auctioneers, Ontario and Manitoba remain the only two provinces without a regulatory framework. As a result, auctioneers can sell property without a license or experience, putting homebuyers in these provinces at risk.
Openn upholds the belief that the involvement of a licensed real estate professional in the buying and selling process is vital to a consumer's protection during a real estate transaction. The inclusion of a real estate professional in the process eliminates the opportunity of fraudulent offers, as there are legal requirements to work within prescribed regulations. Openn's platform ensures that consumers are protected against disingenuous activity, while still providing sellers with the choice in how they sell their properties.
"With our six-plus years in the Australian market, we have seen that the combination of regulated and licensed real estate professionals, qualifying buyers, and a digital audit trail not only mitigates risk but delivers legitimacy to the real estate transaction and builds consumer confidence," added Bryant.
In addition to the pilot program, Openn is continuing to advocate for a regulatory framework to protect consumers using a property auction process.
About Openn North America
Openn North America Inc. is a property technology company offering a proprietary cloud-based software platform to support the offer and acceptance process in a real estate transaction with greater transparency. The Openn platform facilitates the negotiation process, featuring streamlined digital contracting and automated communication tools, which enhances a property transaction. The solution provides buyers with real-time feedback through their device on how much competition exists and where their price stands in the negotiation.