Download the FREE Report
Openn's quarterly report dives into the platform's key national and state market trends, including median days on market, clearance rates, buyer numbers and our unique data point, the 'Openn Buyer Index'.


You'll also find inside the list of top performing Certified Openn agents across the
following categories:
– Campaign of the Quarter
– Most Buyers on a Property
–
Lowest Median Days on Market
–
Highest Total Value of Property Sold
–
Highest Number of Listings
Who are the top agents of the January - March quarter? Download the report to find out.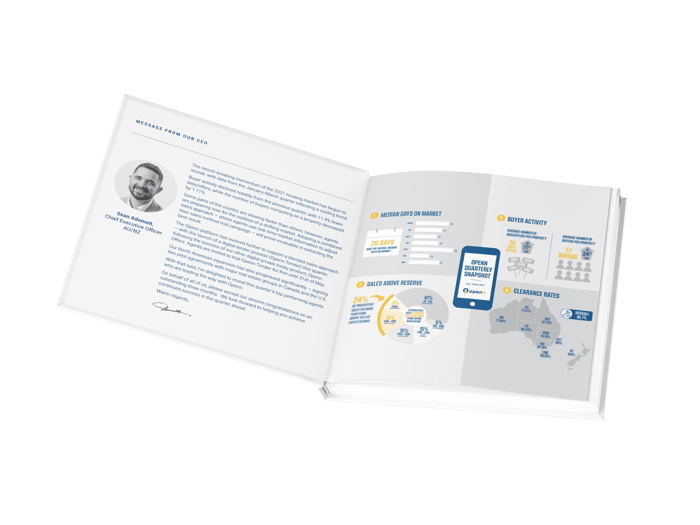 Yes, I'd like a copy
Simply fill out the form below to access our latest quarterly report. We'll also send a copy through to your email!
Want to learn more about Openn?
Real-time, digital property transactions
Openn facilitates a more transparent process for buying and selling property for the best price. Our platform keeps you informed about negotiations in real time, allowing you to make confident decisions throughout the sales process. Watch this video to learn more!
Download the App
Place bids, make offers, track negotiations and digitally finalise a property purchase - anytime and from anywhere. The Openn app is available online and can be downloaded via the App Store and Google Play.